What if you can't have you dream job?
The concept of "dream job" usually boils down to a particular conversation: if you remove all of your constraints and responsibilities in life, what would your dream job be? Some people can have that dream job even with their current responsibilities in life.
However, for most others, they see a "dream job" as something they will never attain, or can't attain at this point in their lives, or in this economic climate. Before you dismiss your dream job completely, I want to push you to think through the idea before you decide it's not attainable.
Ask yourself the following questions and be as specific and thorough as possible in your answers:
What is your dream job?
Aside from the responsibilities of this dream job, what is your life like when you have this dream job?
In what ways is your dream job different from your current job? Your current work environment?
Now that you have your list, I want you to really focus on your specific answers for questions 2 and 3. For example, maybe your dream job allows for you to have a flexible schedule or telecommute. Maybe your dream job allows you to have six weeks of vacation every year! Pay attention to the individual items that comprise your dream job, how it is different from your current job, and what your life would be like.
Now you can determine if your "dream job" is truly out of reach or not. Ask yourself if you can get closer to any of those items in your current job? If you came up with a plan, would you be able to speak with you manager on altering your work in a specific way that would make your current position more enjoyable? If not, can you get closer to any of those items in a new job?
I'm a realistic person and realize that, in this economic climate, many people are not in a position to get their dream job today. However, the key is to get specific. You need to know in detail what this dream job looks like and what your life would look like when you have it. This will allow you to be more focused on getting to experience some of the aspects of your dream job sooner rather than later. Your dream job does not have to be "all or nothing" and you might be able to get closer to aspects of your dream job sooner than you think!
Amy Wolfgang
Amy Wolfgang is a career coach who founded Wolfgang Career Coaching and co-founded Coaching 4 Good. She brings over 15 years of corporate and coaching experience to help organizations boost employee engagement while simultaneously helping her clients excel in their careers. She is a certified PCM (Professional Career Manager) and has a Master's degree in Educational Psychology from The University of Texas at Austin.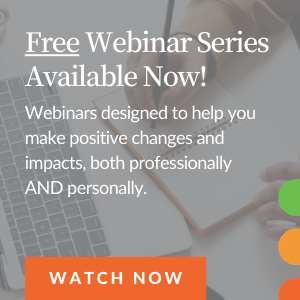 You May Also Be Interested in...