Life has its ups and downs. Sometimes it's easy and fun; other times, it can make you feel like you're a magnet to all of life's problems. Truly, there will always be circumstances that can get overwhelming, especially if you must make life-altering decisions. Thinking about what's at stake adds to the pressure of "making the right choice."
It can be extremely challenging indeed to make big decisions if you're not in the right mind space, as that may only cloud your judgment and be detrimental to achieving your goal.
As such, seeking clarity is necessary. Here, a life audit can be valuable in bringing about a more positive perspective. Learn how you can achieve a better quality of life with a life audit.
What is a Life Audit?
A life audit is a systematic approach to taking stock of your current life status before developing a strategy for a better and more expansive future for yourself. This is your chance to make the changes you want in life, especially if you feel you're struggling in some areas.
When you audit your life, you can figure out what means the most to you, what your priorities are, and in what way you should attain your goals. With this level and breadth of self-awareness, you can devote your time and energy to building your version of an ideal life. If you're having difficulty finding purpose or setting your priorities straight, a life audit might be helpful.
How to Do a Life Audit
List the areas in your life you want to consider
This step involves revisiting areas in your life that take up more time, money, and mental and physical energy than what you can afford. You probably have so much on your plate that you let the imbalance go unnoticed. Noting these unnecessary extras can help you focus on self-care and set expectations, goals, and boundaries with the right amount of attention for the areas that matter most.
Overall lifestyle

Physical health

Mental health

Emotional health

Family and relationships

Career and finance

Education and self-improvement
Ask questions and reflect on them
Reflection is one of the best ways to get to know yourself and what you're going through. You must first know what the problem is to come up with a solution.
During a job interview, a manager will only consider you if they get a chance to interview you, ask questions about your qualifications, and find out about your motivations. The same goes for personal reflection—you must find out as much as you can about your life status.
Try to ponder these questions and write your answers to deepen your understanding of your situation.
How content am I with my life?

What is it that makes me feel the least and the most fulfilled?

What issues am I facing and what is the root of those issues?

What am I proud of the most?

What do I do with the time and energy I have?

How do I feel about my career?
Figure out where you currently stand
Moving forward in life entails knowing how much farther you have to tread to achieve the goals you set for yourself. Get a better grasp of your situation by keeping tabs on what you have and aligning it with your long-term objectives.
Suppose you want to get a promotion. You could make this happen by having a clear idea of how you must perform your current responsibilities to help you prepare for bigger challenges in your next position.
Envision where you want to be in life
It pays to plan for your future, too. Knowing what you want to achieve or where you see yourself after some time can help immensely, especially in assessing your objectives. Keep your goals SMART: specific, measurable, achievable, relevant, and time-bound. Along with sticking to SMART goals, you must also hold yourself accountable for the results.
Build a roadmap to personal development
Create an action plan for your targets. Take into account the steps you must do to reach your destination.
For example, if you're after improving your financial situation, then you should identify the milestones that would bring you closer to it. These may include paying off all debts within the year, saving up for a 3-month emergency fund, and making your first investment.
You can apply the same to your work. If your goal is to get a pay raise, then your action plan may focus on closing your skills gap through further studies, improving your KPIs, and applying for the management track in your organization.
Setting Your Goals
Though difficult at times, life is rewarding after all. Overcoming the challenges and problems that life may throw at you is such an amazing feeling as long as you take a moment to reflect on the present and use your insights to make smarter choices in your personal and professional endeavors.
If you need help with career coaching, contact Coaching4Good to get the best advice from our licensed coaches. Improve your quality of life today! Contact us at https://coaching4good.com/find-your-coach/ and book your first session for free!
Kim Garmany
Kim Garmany is the Chief Operating Officer at Coaching 4 Good, a woman-owned career and leadership development company based in Austin, Texas. Leading with kindness and compassion, Kim has spent most of her career working with nonprofit organizations to build stronger communities. She believes that all people should have access to a safe place to live and dignified work.
Take a look at what she's up to now at coaching4good.com.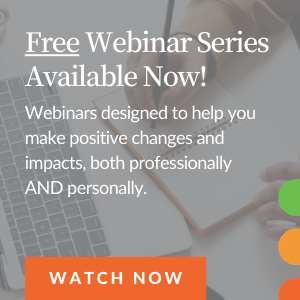 You May Also Be Interested in...