Switching careers is never easy, especially if you're vying for a job that's totally different from what you're used to doing. However, millions of people worldwide would rather shift to a different industry to achieve greater job satisfaction, get higher pay, and more.
While career shifts aren't new, they have become more prevalent because of the COVID-19 pandemic. The global crisis even ushered in the Great Rethink, where employees are reconsidering their career options to find a more meaningful purpose. In fact, 32% of Americans who became and remain unemployed amid the pandemic plan to work in a different industry for their next job.
While finding a new career path can be jarring and stressful, it can also be exciting and rewarding to upgrade your skills and widen your experience. All you need to do is holistically prepare yourself for what's to come.
How to Reframe Your Mindset Before a Career Shift
Many career shifters would agree that moving to a new field requires a lot of mental, emotional, and physical preparation. To help you get started, below are some tips that can help you reframe your mindset before starting a new career.
Be clear with your purpose
Switching careers is more than just choosing an industry that pays well and offers job stability. You also need to intentionally clarify your purpose and revisit your core values. Before you move to a different field, you can also ask yourself the following questions:

What is my motivation for making this switch?

Will this new career positively transform my life?

How will this new career affect the people close to me?

Do I see myself staying in this career for many years?

How else can I contribute to society with this new career?
By answering these questions, you will have a firmer grasp of your purpose and motivation, thus helping you achieve clarity before taking the big leap.

Refocus your mindset on your new reality
Changing careers means starting a new chapter in your life. Entering a new job and a new environment can become disorienting, which is why you should recalibrate your mind to accept these uncertainties and changes.

Immerse yourself in your new field by reading industry news and joining communities, among other things. The more that you learn about your new environment, the better that you'll adjust to it.
Continue developing your skills
Most careers require specific skill sets that cannot be easily learned anywhere. For example, if you plan to switch to computer programming, you need hard skills in cloud computing, data structures and algorithms, and web development, among other things.
When changing careers, invest time and resources in reskilling and upskilling yourself. You can apply to a university or vocational school, take certification courses, or seek a mentor to teach you. Learning is a continuous process, so don't hesitate to consistently seek development opportunities even when you've finally landed a new job.
Get yourself out there
You know what they say: experience is the best teacher. Consider applying for internships or volunteer programs where you can learn about your prospective career on the ground. This is a good way of putting your learnings to practice and getting industry tips and tricks from professionals.
Redefine what "success" means for you
Success is subjective. This means that one person may feel accomplished when they get promoted at work, while others feel successful when they get to do what they love regardless of the incentives involved.
When changing careers, make sure to define what success means for you. Is it gaining new experiences, forming new connections, or finally achieving work-life balance? Would you feel more accomplished venturing into a role you previously hated or receiving the pay grade that you've always wanted?
Setting your success metrics can help you monitor your progress in your new career and identify pain points you can improve on.
Realize that switching careers is not a failure
For some people, switching careers is associated with failure. After all, who would leave their stable job with a decent salary just to start all over again with no assurance of success?

Switching careers can be time-consuming and painful, but it can also be very enriching. By immersing yourself in a new field, you gain more experiences, learnings, and strength to take on new challenges. In some cases, starting over may also be the key to improving your well-being and perception of work.
Accept that you are running your own race
It can be frustrating feeling stuck in a career while seeing your peers achieve major milestones in theirs. Remember that there is no standard timeline for careers. Avoid comparing yourself with your peers and focus on your growth as a professional.

If you need help accomplishing your new career goals, consider applying for a career coaching session. A career coach can help you overcome your career roadblocks, identify potential roles you may thrive in, and check your progress from a different perspective.
Rethinking Your Career
Looking for a new career path can be overwhelming, especially if you don't know how or where to start. Fortunately, with the tips mentioned above, you can gradually move into your prospective career with ease.
As you explore your next career path, you can meet with any of our career coaches. Who knows? You may feel more enlightened about making a major life decision after an enriching career coaching session.
If you see that a leadership role in your new career is in your purview, we recommend that you check out the Dare to Lead Workshop conducted by Certified Dare to Lead™ Facilitator Michelle Poole this November 1-3 2022 in Austin, TX. See you there!
Kim Garmany
Kim Garmany is the Chief Operating Officer at Coaching 4 Good, a woman-owned career and leadership development company based in Austin, Texas. Leading with kindness and compassion, Kim has spent most of her career working with nonprofit organizations to build stronger communities. She believes that all people should have access to a safe place to live and dignified work.
Take a look at what she's up to now at coaching4good.com.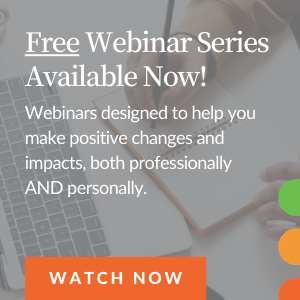 You May Also Be Interested in...