Are you happy with your job? With your company? With your career path and your future in it?
If the answer to one of these questions is "Yes", then you are probably not thinking about the next step in your career and probably not thinking about updating your resume. It may seem counter-intuitive, but now is the perfect time to update your resume.
Typically, individuals only
update their resume when they are in an active job search, or there is a position they need to apply to. I want to challenge those of you who are happy with your current job situation to 1) find your resume and 2) update it. Why am I asking you to do this?
We regularly receive calls from clients who need their resumes written or reviewed within one or two days because they have been contacted about a job that they are excited about applying to. While there are many resume services who will help clients write their resume within 1-2 days, there is a downside – the anxiety this causes the job seeker because the issue at hand is so time sensitive.
It is difficult to remember our great achievements and results years after they occur. By updating your resume now, you can capture all your recent results and achievements accurately and comprehensively. Then as you have new experiences, results, and achievements, you have an easy way to hold on to them.
You will have a resume format that is up-to-date. Resumes formats do change over time and it's good to know what information you should continue to include (i.e. your achievements) and what to remove (i.e. References Available Upon Request).
It's true that even if you update your resume now, but aren't in an active job search, it will continue to need updates. Regardless, it will be much easier to update you resume now that is has a solid format and your latest job. At times, updating your resume can seem overwhelming, however, by working on it now and having a great foundation, making small updates to it when you are ready for a job search will make it all worth it!
Amy Wolfgang
Amy Wolfgang is a career coach who founded Wolfgang Career Coaching and co-founded Coaching 4 Good. She brings over 15 years of corporate and coaching experience to help organizations boost employee engagement while simultaneously helping her clients excel in their careers. She is a certified PCM (Professional Career Manager) and has a Master's degree in Educational Psychology from The University of Texas at Austin.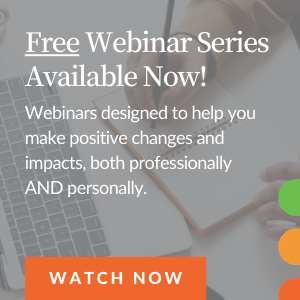 You May Also Be Interested in...