Renowned American memoirist and civil rights activist Maya Angelou once said, "We all should know that diversity makes for a rich tapestry, and we must understand that all the threads of the tapestry are equal in value no matter what their color."
The sentiment perfectly explains the essence of organizational inclusion and diversity and how each person has something to offer and contribute, regardless of status or background. All it takes is an inclusive leader to act as the catalyst for change as well as the glue that holds it together.
A leader who includes everyone – regardless of age, gender, and race – in pursuing something meaningful leaves a positive impact on an organization and its people.
To guide you in promoting and upholding inclusive leadership, this infographic will discuss a repository of statistics and facts about the impact of inclusive leadership on employees, leaders, and organizations.
What is Inclusive Leadership?
Inclusive leadership is the ability to lead and manage a group or an organization while respecting the members' individuality and varied points of view in an empathetic and bias-free manner. Authentic inclusive leaders are aware of prejudices but actively seek and consider differing opinions to positively influence their decision-making.
As society's awareness and need for diversity and inclusivity increase, having a leader who places a premium on these values is no longer simply an option but a requirement. Being an inclusive leader involves a deep level of understanding and self-reflection. It may require you to "un-learn" certain fundamental beliefs, challenge pre-conceived notions, and curb negative behaviors.
An inclusive leader in your company makes attracting and resonating with a specific market easier. Inclusive leaders can also quickly adapt to any situation and come to an objective conclusion that benefits the company.
With organizations looking to transform their workplace into a more inclusive environment, inclusive leaders can set the tone and be the key to successful diversity initiatives.
5 Key Statistics About Inclusion and Inclusive Leadership
Big and small organizations alike are starting to realize the potential of what inclusive leadership can bring to their businesses as these statistics show.
Barely 5% of worldwide leaders meet the criteria of being inclusive leaders. Companies should push for initiatives that create an all-inclusive environment and develop inclusive leaders. Fortunately, skills necessary for an inclusive leader can be assessed, developed, and coached.
Data also shows that leaders viewed as respectful and fair are 2.5 times likelier to have effective employees on their teams. Workers tend to value and pay more attention to these leader types because they encourage collaboration and value different insights and perspectives. After all, workplace diversity starts with being heard, regardless of age, race, gender, sexual orientation, or other prejudices.
Top-level management's support for inclusion efforts can positively affect individual employees' feelings of inclusion, increasing those sentiments by up to 70%.
Diversity also plays a significant role in innovation, with figures stating that the philosophy increases innovation rates by 20% and decreases risks by 30%. Experts view that diversity of thinking as a philosophy can reinforce and extend the case for diversity within companies.
Fortunately, CEOs today are more receptive to a diverse and inclusive workforce and are rewarded for it. 85% of CEOs with an inclusive and diverse workforce could see increased profits.
What Do Employees Think About Inclusive Leadership?
Employees have their own take on inclusive leadership, as well. Here are noteworthy statistics that demonstrate workers' opinions regarding this leadership style.
Younger employees in the workforce, specifically millennials, are advocates of this leadership style. 74% believe that an organization with an inclusive culture tends to foster innovation. This constant innovation in the business world is essential, especially if companies want to remain relevant in their respective fields.
Millennial workers respond to inclusive leadership more favorably because it promotes a collaborative workplace. Working in these environments allows them to see their job's significance and value to the organization, and receive recognition for their efforts. That is why 83% of millennials are more engaged when they work for a company that fosters an inclusive culture.
These younger workers thrive under this leadership style because it promotes a sense of awareness and acceptance of who they truly are. 81% of surveyed millennials say they can showcase their authentic selves in a company that advocates inclusion. Millennial employees strongly believe their characteristics can be impactful and valuable to various business outcomes.
Inclusive leadership impacts the job market in general. Data shows that 76% or three out of four job seekers consider diversity and inclusion as driving factors in their decision to accept or reject a job offer. Simply put, establishing this kind of environment is what workers expect from organizations. This is especially true for the younger generations as 47% of millennials believe that DE&I efforts are important considerations when looking for a new job, compared to only 37% for Baby Boomers and 33% for Gen X-ers.
Indeed, the importance of inclusive leadership cannot be understated any longer considering that 32% of employees wouldn't even apply to a company if they do not have an inclusive workforce. Inclusion and diversity are now the major forces in improved company culture and successful hiring and retention of quality workers.
However, it should be noted that people from different generations in the workplace view inclusivity differently. For 28% of older non-millennials, inclusivity is defined as fairness of opportunities and representation, as well as acceptance and tolerance of racial and gender diversity within the organization.. Meanwhile, 71% of millennials view it in terms of the culture of connection and teamwork.
How Companies Gain from Inclusive Leadership
The rise of inclusive leadership is advantageous not only for the employees but also for their companies. Inclusive leadership can provide intangible benefits that organizations may not even be aware of when implementing diversity and inclusion initiatives. Here are some examples of how companies benefit from inclusive leadership.
According to a collection of studies, organizations that promote an inclusive culture are:
Twice as likely to reach or surpass financial targets

Three times more likely to perform at a higher level

Six times more likely to be adaptive and innovative

Eight times more likely to produce better business results
Inclusive leadership can play a significant role in the success of different aspects of team processes and performance. Companies that excel at making employees feel included reported a 17% increase in perceived team performance, a 20% increase in decision-making quality, and a 29% increase in collaboration rates.
Because everyone feels included, team members feel inspired and driven to work better, thus vastly contributing to business success.
Inclusion initiatives can also provide a competitive advantage. Research shows that a company is 70% more likely to be successful in penetrating a new market when they have a diverse and all-inclusive company culture.
Nowadays, consumers pay more attention to companies that practice inclusive and diverse policies. For one, 34% of consumers are more likely to make an immediate purchase from a particular brand that creates diverse advertisements. That bodes well for any company as it can directly affect their bottom line.
In addition to contributing positively to public perception and customer behavior, inclusive leadership plays a role in taking a company to the next level. As such, companies that consider themselves diverse and inclusive are 35% more likely to outperform their competitors.
These statistics only scratch the surface of what inclusive leadership can bring to the table. With enough effort and commitment, companies can significantly benefit from working with inclusive leaders.
The Value of Inclusion
For an organization to be inclusive, it needs an open-minded leader who can set that positive tone and steer the company in the right direction. If you want to know how to transform yourself into this type of leader, we recommend that you learn more about Dr. Brené Brown's work and how it can be applied to organizations. Certified Dare to Lead™ Facilitator Michelle Poole will hold a Dare to Lead Workshop on Nov. 1-3, 2022 in Austin, TX. We hope you can come!
If you're looking for guidance on leadership development, look no further than Coaching 4 Good. We believe in the spirit of innovation and insight while empowering your potential with our various high-quality leadership training and career coaching services. Find your coach today, and help us help you.
Kim Garmany
Kim Garmany is the Chief Operating Officer at Coaching 4 Good, a woman-owned career and leadership development company based in Austin, Texas. Leading with kindness and compassion, Kim has spent most of her career working with nonprofit organizations to build stronger communities. She believes that all people should have access to a safe place to live and dignified work.
Take a look at what she's up to now at coaching4good.com.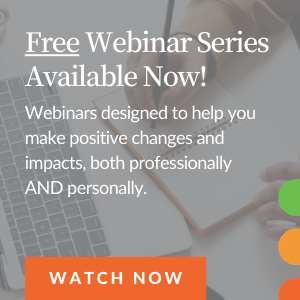 You May Also Be Interested in...