When it comes to leading your business toward success, having a good leadership bench is a must. However, good leadership takes work. Enter leadership development programs.
Depending on your company's goals and needs, adhering to leadership development best practices can help you discover someone's leadership potential. However, regardless of whether the program is fast-tracked through a couple of weeks or spread out across years, the results may vary based on how you implement the program.
As a general rule, you must assess your leadership development program using tangible, objective standards. Read on for ideas on how to measure the program's impact on your leadership development goals.
How to Evaluate Your Organization's Leadership Development Program
The idea behind evaluating a leadership program is to identify if the candidate finds value in each process or strategy as far as their management of team performance, turnover rates, customer experience, and other relevant business aspects is concerned.
Here are some of the elements you should consider during the leadership development program assessment.
Identify the key metrics for tracking
First and foremost, you should measure the candidate's people management skills through key performance indicators (KPIs) like employee turnover rate, planned vs. actual hours, and employee satisfaction rate.
You should also track KPIs that are specific to their respective departments. For example, you should monitor a sales manager's sales target achievement. Achieving high numbers for these KPIs indicates that the program is working as intended.
Gauge qualitative metrics using internal surveys
When a team isn't working efficiently, it's vital to understand and communicate all issues between team members and the leaders-in-training. With the use of an internal survey, you can gather feedback privately and assess what issues are occurring.
The data will point you to specific metrics you can use to continue developing your program assessment. Ask their direct reports to grade them on a curve on their qualitative competencies like job knowledge, communication skills, quality of work, etc.
Compare their KPIs before and after the program
To measure the impact of your leadership development program, you should first have a clear picture of the current status of your candidate's KPIs. This will provide you with a baseline that you can use to compare the data you've collected after the program ends.
Assess how much they have learned
Apart from learning how to lead people, leadership development programs should help candidates learn new skills that will benefit their team and the entire organization.
To determine whether the program has added to the candidates' knowledge and skills, you should measure and assess course usage and course pass rates to see if the candidates have a solid grasp of the lessons.
Apart from that, application outcome surveys that ask how frequently they use the skills and competencies they have gained should be done as they engage with their teams.
Evaluate the program's ROI
Perhaps one of the most telling indicators of a program's success is its return on investment. If the program has a positive ROI, then it is considered a success and therefore should be continued to inspire more hopefuls.
A word of caution: Evaluating the program's ROI can be challenging. For one, you should consider both the program's direct and indirect costs. These include the fees for the course, accommodations, and the work hours used while the learners are engaged with the program.
Even harder still is calculating the direct and indirect gains or losses that are attributable to the program. Here, you could look into sales attainment, work hour savings, and employee retention rates.
Consult with a leadership development professional
Oftentimes, implementing the right leadership development strategies can be a long trial-and-error process. But with the help of a leadership development professional, your company can learn the different approaches to leadership program assessments. Then you could start aligning your programs to create a bigger, more positive impact for everyone.
A Good Leader Never Stops Learning
Measuring the impact of leadership development programs is crucial for companies in developing a high-potential leadership bench for the long term.
When establishing a leadership approach, many different factors can come into play. As such, the experience can be an overwhelming process for some.
In these instances, it's best to seek help from a reliable partner like Coaching4Good to find qualified coaches who will closely work with you in developing your organization's leadership development program.
Kim Garmany
Kim Garmany is the Chief Operating Officer at Coaching 4 Good, a woman-owned career and leadership development company based in Austin, Texas. Leading with kindness and compassion, Kim has spent most of her career working with nonprofit organizations to build stronger communities. She believes that all people should have access to a safe place to live and dignified work.
Take a look at what she's up to now at coaching4good.com.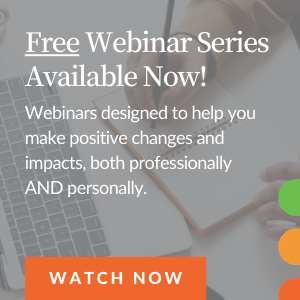 You May Also Be Interested in...