In the United States, your job is an integral part of your identity. Think about the last time you met someone new at a party. What was the first thing the person asked you: what do you do? Without a job – how do you answer that question? More importantly, how do you define yourself?
Many individuals feel a deep sense of loss without a job. For some, feelings of self-worth and self-confidence take a huge hit. Others spend a lot of time worrying about the future or worrying about their family. Some begin to feel unsatisfied with their lives or sadness or emptiness. Many individuals may lose interest in activities they once enjoyed. Any of these can result in a lack of motivation and make it that much harder to find a job.
What actions can you take that will have a positive impact on your mental health during this period of unemployment? Here are 5 steps to help you maintain positive mental health while you search for a job.
Create a Routine
Get into a schedule or routine. Set your alarm, get up at the same time every morning, take a shower and get dressed. Putting structure into our day enables you to be more productive during the day and achieve the goals you have set for yourself. Making productivity part of a structured routine will make you feel a sense of accomplishment and pride.
Set Daily or Weekly Goals
What do you want to get accomplished each day? Write it down. Have a set of weekly goals for your job search. Hold yourself accountable to achieving those goals. A job search is process of many little steps. Taking little steps each day is much easier to accomplish than having one large goal, like finding a job. Achieving small goals prevents you from feeling overwhelmed by the process and will eventually help you find the right opportunity.
Get Out of the House
Being in the same place all day, every day can be suffocating. Get out of the house and go to a coffee shop just to be around others. Get out and take a walk to experience new scenery. A change of scene can help provide a fresh perspective, free up your mind, and allow new, positive ideas to come to you.
Seek Social Support
Identify groups you can join where the members have similar interests as you. Try joining a job seekers group if your city has one. Here you could gain valuable resources in your job search while getting the social support you need. Join professional organizations within the industry you worked in or want to work in. You will not only keep up on what is happening in your industry but also get a chance to meet others who work in that field.
An extra benefit of joining any group is the networking opportunities you will have. Many jobs are found through networking. Unemployment can make you feel alone which is why social support is key in helping us through. Your workplace may have been your source of social interaction and now that source is missing. Filling in that void will help you realize you do have a support network.
Make a Contribution
Find a way to contribute your skills, experience and knowledge. One way is to volunteer for an organization that is meaningful to you. This will give you a chance to make a contribution on a daily or weekly basis and keep your skills sharp. One of the frustrating parts of being unemployed is that we are unable to use our skills and make a contribution. It can potentially make us feel unimportant and underutilized. Finding a way to use those skills, brings back that feeling of accomplishment.
It may not always be apparent, but being unemployed can have an adverse impact on your mental health in a variety of ways. Adopting a few or all of the 5 steps above will not only help you maintain a positive state of mind, but can help you progress in your job search.
Amy Wolfgang
Amy Wolfgang is a career coach who founded Wolfgang Career Coaching and co-founded Coaching 4 Good. She brings over 15 years of corporate and coaching experience to help organizations boost employee engagement while simultaneously helping her clients excel in their careers. She is a certified PCM (Professional Career Manager) and has a Master's degree in Educational Psychology from The University of Texas at Austin.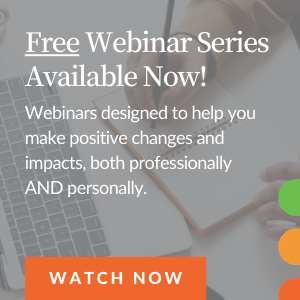 You May Also Be Interested in...