At times, you may feel
you are at a crossroads in your career. You might hate your career or just feel ambivalent about it. If you're feeling this way, I can help! When we meet, we'll review a series of questions that, initially, help bring you understanding and, eventually, clarity and focus on the next step in your career. First, try answering the following 3 questions. The answers you write down will start you on your path to understanding more about your career and yourself.
What path led you to this career?
With this question, start with your first job and trace the path that led you to this career. The answer to this question often times surprises people because they can see what their original career goals were and how they changed over time. Sometimes those goals changed in a good way and sometimes they went off-track and now it is time to get back to what they originally sought.
What do you like about your job?
Even individuals who dread going into work everyday can find some items they like about their job. Sometimes it is the location. Sometimes it is the benefits they receive. Sometimes it is the individuals they work with. Identify what aspects of your job are working – these are the items you will want to try and find in your next position.
What aspects of your job do dislike?
Try to be very specific with your answer to this question. If you answer, "my boss", list specific aspects about your boss that don't work for you. If you answer, "the work environment", be specific about the aspects of the environment that are less than ideal. It's easy to get caught up in generalities here, but the more specific you can be, the easier it will be to identify the aspects you would like to have at your next job.
It is easy to know when we are not happy in a career, however, it is more important to know why we aren't happy. Your answers to these 3 questions should give you a good start at understanding yourself and what is important to you in a career.
Amy Wolfgang
Amy Wolfgang is a career coach who founded Wolfgang Career Coaching and co-founded Coaching 4 Good. She brings over 15 years of corporate and coaching experience to help organizations boost employee engagement while simultaneously helping her clients excel in their careers. She is a certified PCM (Professional Career Manager) and has a Master's degree in Educational Psychology from The University of Texas at Austin.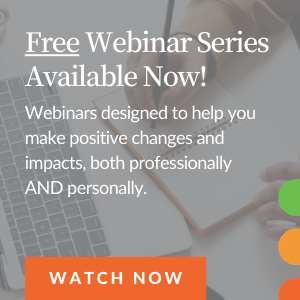 You May Also Be Interested in...