Have you considered coaching employees at your company or organization? Many of the best companies have been offering coaching as an employee benefit for years. In case you aren't convinced, here are the top 10 reasons why your organization should be coaching employees.
#1 You're awesome. No seriously, you are. Coaching will help you recognize and hone that awesomeness both in your personal and your professional life. Everyone — no matter where you are in your life and career — benefits from coaching. Coaching removes the barriers that are holding you back from living your true potential.
#2 You care about your employees. You want them to be engaged and fulfilled not only in their careers but in their lives and communities as well.
#3 You're an innovator. You want to be on the forefront of the innovative trend of building a coaching culture in your organization. BONUS: Read the ICF whitepaper on high impact organizational coaching programs
#4 You want to engage the millennials. Research shows that play, passion and purpose engages young adult workers. Providing coaching as a benefit not only shows them that you support and encourage them as individuals but also gives them the space to set and achieve the goals around their passion and purpose.
#5 You want to grow your business. A recent Gallup poll showed that 70% of workers are disengaged, resulting in the loss of revenue to their business and the economy.
#6 You are a socially conscious organization. Coaching employees not only enhances engagement in the workplace, it carries over to people's engagement in their lives and opens them up to make a bigger impact on their communities and our world.
#7 You recognize that your employees are human. We all have busy and complicated lives and carry the stress of that wherever we go. This can interfere with our productivity and effectiveness in the workplace. Coaching employees provides a safe, confidential space to work through these stressors and explore and choose more energizing perspectives that will allow us to function at 100% of our potential.
#8 You want to enhance your culture. You know that your company culture is a key driver of success and you've added a lot of cool perks. But coaching employees is unique in that it taps into what intrinsically motivates people as individuals. The neuroscience behind coaching shows that these fundamental shifts in intrinsic motivation are what create lasting change.
#9 You want your employees to work together and collaborate better as a team. One of the many benefits of coaching is that it provides a third party lens to explore and get feedback on what's working and what's not working with your communication style.
#10 You can't afford not to. The cost of losing a disengaged employee is anywhere from 6-9 months to 2X their annual salary (depending on the study you're reading). Costs factored into these estimations include the cost of lost productivity, loss of engagement of those still there, cultural impact, cost of on-boarding and training a new person, etc.
Have anything to add to this list? Let us know what you think in the comments below!
_______________________________________________________________
If you'd like to learn more about what coaching employees can do for you or to engage the employee's in your organization please reach out to us.
Coaching 4 Good, LLC (C4G) is a woman-owned business that provides coaching to organizations. Our mission is to help organizations offer coaching to employees as a benefit to all employees and to help individuals become fully engaged in their lives, careers and communities.
Coaching evokes positive changes and transformations in people. As social entrepreneurs, we believe this positive transformation will spread good in the world as coaching becomes a standard in the workplace.
C4G provides a customized 12-week employee goals coaching program focused on professional and personal development. The program offers participants an intrinsically motivating, personalized learning experience with proven tools to set and achieve personal and professional goals. By introducing coaching to organizations as a foundational tool Coaching 4 Good facilitates fundamental shifts in the lives and careers of employees that enhance effectiveness, engagement and productivity.
Michelle Poole
Michelle Poole is a dynamic certified executive coach and co-owner of Coaching 4 Good. She is passionate about re-invigorating the hearts and minds of those she works with to help increase their personal and organizational impact. Get started today by scheduling your free consultation!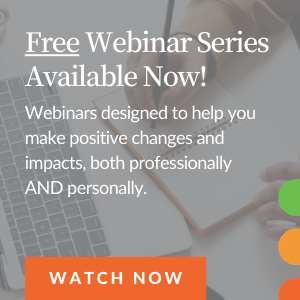 You May Also Be Interested in...