Falling out of love with your job happens over time. The key is to be actively managing your career. Yes, jobs change but more times than not, it's the changes that you experience that cause you to fall out of love with your job. As time rolls on it's important to assess how your life is changing on a number of fronts:
Did my family dynamics change?
Are my interests different?
Do I want to be using different skills?
Am I no longer inspired by my company?
Let's take a look at each of these and discuss an objective approach to.
Your lifestyle changed
Big changes in your life include getting married or divorced, having kids or your kids moving out, becoming your family's primary provider and so on. When you see these scenarios coming or if they happen suddenly it's time to start observing your feelings and your performance at work. It's hard to observe when you have a lot of other things on your mind. If a life event changes your family dynamics rather suddenly, it's even more important to observe your feelings before jumping to quick decisions. Use your observations to determine what changes will help you enjoy your job again. The best scenario may be to leave your job but that should be after you are clear on the reasons for your feelings rather than a sudden reaction you act on.
Your interests changed
Lifestyle changes are relatively obvious compared to subtle changes in your interests. It's important to see if the reason for your feelings about your job are related to the type of work you are doing versus the environment. Read some job postings for other companies that match your skills and note your reaction – are you excited about the prospect of a new workplace or does it seem like the same old job, just at a new place?
You want to use new skills
Many times you become fascinated with using new skills by observing someone else's job. Maybe you want to move from sales to marketing, use more analysis and reporting, perform more research instead of execution, or become a SME (subject matter expert) rather than project manager. That's fine but it's important to make a clear distinction between the job and the skill. Write down the skills you want to use but then go and find out more about the job that you liked. What does the average day look like? Are you just as excited but the other job responsibilities? Is there a way to use the skills you want in your current job?
You are no longer inspired
Over time, we often become disenchanted with the mission of the company we work for. The choices by executives, employees with poor attitudes, or the lack of connection between your work and the company's mission can strip you of the affinity you feel for the organization and pride you receive from working for it. When you realize that you are no longer inspired, don't assume the grass is greener on the other side. Seek out firms that inspire you and then try to connect with people there. Find out how they are different and how people feel there. You know the questions to ask to find out if you'll be let down by working for this company. The other route is to seek out the people or projects at your company that really do inspire you and strive to make a difference.
Observation and investigation are the keys to noticing that you are changing and you need a career change. This is a big part of actively managing your career. When you see changes like these coming you have the ability to understand what career change you actually need. Otherwise, you often wind up in a career crisis where you are trying to make big, sudden changes and hoping you somehow make the right choice.
Amy Wolfgang
Amy Wolfgang is a career coach who founded Wolfgang Career Coaching and co-founded Coaching 4 Good. She brings over 15 years of corporate and coaching experience to help organizations boost employee engagement while simultaneously helping her clients excel in their careers. She is a certified PCM (Professional Career Manager) and has a Master's degree in Educational Psychology from The University of Texas at Austin.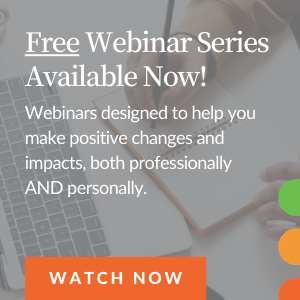 You May Also Be Interested in...