Dear Coach Wolfgang,
I applied for a job six weeks ago that I was very interested in. I have a phone interview scheduled with the hiring manager, however, my plans have changed. While I am still very interested in working for this company in the future I have no plans to leave my current job. I don't want to miss an opportunity to speak with the hiring manager, but going through with the interview seems deceitful since I know I will not take the job if it is offered to me. What should I do?
Thank you for the question!
Congratulations on making it to the interview stage with this company. Clearly something on your resume connected with them!
Be Upfront with Your Interviewers
This
can be a tricky situation because misleading the company may impact any future employment chances. My first suggestion is to ask yourself if you are 100% sure you would not pursue this job if it was offered to you?
Even if there is a small chance you would consider leaving your current job for this position, you owe it to yourself to pursue this opportunity to learn more about it and see if it is the right fit.
If you are positive you will not accept this position, honesty is the best policy. I suggest you talk to the hiring manger to explain your situation. Do this before the interview or, at least, at the beginning of the interview.
Let her know how interested you are in the company, why you are drawn to working there, and explain that your current situation no longer affords you to leave your current position. Here's the key: you don't want to waste the company's time but, more importantly, use this opportunity to begin building a relationship with the company and the hiring manager.
Make plans to keep in touch with the hiring manager so you are in the back of her mind when new positions arise. Hopefully, the timing will work out for you in the future for a position at this company!
Right Job, Right Time
Many people are looking for the right job, but sometimes the right job comes along at the wrong time. If you find yourself in a situation where you find the right job, but something in your life prevents you from taking it, don't be short-sighted.
Form relationships and keep up with people who work at the company so they are aware of you and your skills. Also, look for other ways to connect with the company. For example, if they sponsor a non-profit event, volunteer for it.
Find ways to stay on the mind of the decision makers at the company so when the timing is right, you'll get the interview and ace it!
Have a question for Coach Wolfgang? Submit your question to Wolfgang Career Coaching.
Amy Wolfgang
Amy Wolfgang is a career coach who founded Wolfgang Career Coaching and co-founded Coaching 4 Good. She brings over 15 years of corporate and coaching experience to help organizations boost employee engagement while simultaneously helping her clients excel in their careers. She is a certified PCM (Professional Career Manager) and has a Master's degree in Educational Psychology from The University of Texas at Austin.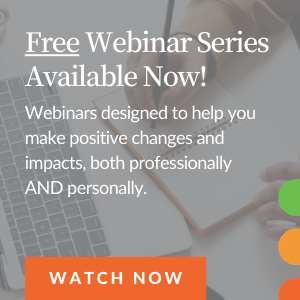 You May Also Be Interested in...