Because of COVID-19, video interviews have increased by as much as 67% according to some studies. They've been around for a while but may be more common now with many companies still not coming into the office. So what do you need to do to make sure your on scnreen interview goes well? Read more about some of the different types of virtual interviews and how to shine through with these video interview tips.
Live Video Interview Tips
Many candidates have been a part of a live video interview. Typically the potential employer, hiring manager, or recruiter uses Zoom, Google Meet, Skype, Facetime, or another live video platform to facilitate the interview.
The live video interview mimics an in-person interview and allows for more interpersonal communication than a phone interview would provide.
Maintain Your Interview Mindset
Coach Carissa Gay reminds you to be ready to answer some of the usual interview questions, such as "Why should we hire you?" with a compelling two to three-sentence summary of your brand.
She notes, "Your personal brand statement communicates who you are, your top strengths and talents, and the value you bring to the organization."
"Your mindset speaks louder than your words. If you go into the interview thinking, 'I hope I don't blow it,' guess what message is being communicated to the listener?" Carissa explains. "Instead, choose a mindset that puts you at ease. Try out this perspective instead: 'I have so much to contribute here!' Find the mindset that will set you up for success!"
Learn the Best Video Interview Techniques
Fill out the form below to get in touch with one of our experienced coaches to perfect your interview style.
Keep it Conversational
Coach Alice Mar Rocher shares this tip: "Make occasional small gestures that can be seen. Emphasizing tone, pitch, and facial expressions slightly more than you would face to face, and having appropriate pauses where you might normally be getting a reaction or watching the other person 'process' your words."
She also suggests "using suggestive language (e.g. you may have noticed, one of the things you will like, that means) and mirroring words and expressions to match your interviewer."
What's an Asynchronous Video Interview?
There is another type of video interviewing that you may participate in — an asynchronous (one-way) pre-recorded video interview. In this process, the hiring manager or recruiter creates questions they would like to pose to potential candidates for a specific position.
They likely also set time limits for each answer. Interview candidates are sent a unique web link which allows them to record their answers to those questions on their own time. With some applications, the interviewer may be able to re-do an answer if they do not like what they said or how they sounded, but with other formats, it is "one and done."
The hiring manager or recruiter receives the video recording of the interview and can review it at his or her convenience. The video recording can be sent to multiple individuals in cases where a hiring committee has been put together.
This interview model can also overcome any scheduling and logistics issues if multiple individuals are needed to assess individual candidates. It can benefit the candidate who may have a hard time getting away from their current position to conduct the interview during traditional work hours.
The model may also allow for consistency across interviews, as every candidate is asked the same questions in the same order with the same amount of time to answer. Companies who are using asynchronous pre-recorded video interviews are typically using them for early-round interviews. They will use in-person or live video interviews for those candidates who make it to the next round.
Asynchronous Video Interview Tips
There are some unique components to an asynchronous model to prepare for, in addition to the traditional interview preparation you would do with any job interview (research, practice, etc.). Some tips specifically for these pre-recorded interview videos include:
Use Your Practice Session
The company you're interviewing with may give you practice questions or a practice session. If provided, definitely utilize this as an opportunity to test out the logistics of the recording, to gain comfort in the model, and to assess what you and your background will look like to the potential employer.
Set the Stage
Ensure a positive environment is portrayed. Make sure your lighting looks good and that your pets, roommates, and family members are not in the room or come through the room.
Good Eye Contact Is Still Key
Keep good eye contact with your webcam as you would a hiring manager.
Say Thank You
Make sure to thank the interviewer after you are done answering the last question. If appropriate, state your interest in the position.
Dress for Your Interview – Complete with Shoes
Here's an actual story for you to hit this last point home. A client of mine recently conducted a live video interview. At the end of her interview, the hiring manager asked her to schedule a follow-up meeting. My client needed to get up from her chair to grab her phone with her calendar on it to find a day/time that worked. She had worn "complete" interview attire and was very happy she did as the hiring manager saw her entire outfit when she stood up.
Even if you don't have to stand up to show off your full outfit, it will give you confidence and help you "dress for success" to feel like you're in an actual interview setting.
As technology advances and challenges with COVID persist, job searches and hiring methods adjust, as well. If you are uncomfortable using your webcam, tablet, or phone to record videos, begin to play around with the technology now to test it out. It's better to get comfortable now so if the time comes for you to use technology in an interviewing process, then your level of confidence in using the technology won't be a concern.
This article was originally published on June 5, 2014 and has been updated.
Amy Wolfgang
Amy Wolfgang is a career coach who founded Wolfgang Career Coaching and co-founded Coaching 4 Good. She brings over 15 years of corporate and coaching experience to help organizations boost employee engagement while simultaneously helping her clients excel in their careers. She is a certified PCM (Professional Career Manager) and has a Master's degree in Educational Psychology from The University of Texas at Austin.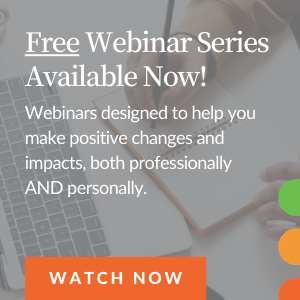 You May Also Be Interested in...