A colleague of mine recently attended a retreat that involved fire-walking – walking barefoot over hot coals. It was an exhilarating experience for her and we talked about it at length. During the course of the conversation, her description of fire-walking made me think of how it relates to a career change or job search.
Overwhelming & Scary Experience
For most of my clients in a career change or job search, it seems like an overwhelming process, full of many fears at first. It may seem virtually impossible at the time! In the same way, if you were to stare at the hot coals you were about to walk over barefoot, you would feel a sense of fear. Some of those fears that would run through my head include:
will I get burned?
what if I don't make it?
what if I fall?
what if everyone else can do it but me?
You might even think that, maybe, you are better off not trying because at least you are safe on the side – everyone else seems scared too so if you don't do it, you'll be fine.
How to Avoid Getting Burned
There are many reasons fire-walkers can walk across the hot coals without getting burned. Poor conduction and insulation play a role. However, a big role is the continuous movement across the coals. When fire-walkers are going across the coals, they are not running, however they continue walking and don't stop. If you were to stop for a period of time on the coals, you would get burned. If you keep moving, you can make it across without getting burned.
That's a great lesson for a career change or any goal you set for yourself. A career change can seem overwhelming at first until you break it down into smaller steps. The smaller and intentional steps allow you to keep moving toward the goal – just keep moving. When you stop, it increases your chances to get burned. Remember, though, moving does not mean you are simply completing action steps. "Moving" or taking small steps can be internal work as well. For example, a step may be to take time to evaluate your values and how they align with your career, or incorporating meditation into your life to improve clarity. The key, though, is to keep taking the steps (internal work or external action steps) and you will find yourself on the other side, oftentimes amazed at what you accomplished.
Amy Wolfgang
Amy Wolfgang is a career coach who founded Wolfgang Career Coaching and co-founded Coaching 4 Good. She brings over 15 years of corporate and coaching experience to help organizations boost employee engagement while simultaneously helping her clients excel in their careers. She is a certified PCM (Professional Career Manager) and has a Master's degree in Educational Psychology from The University of Texas at Austin.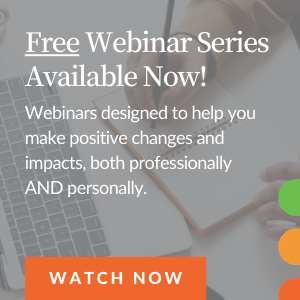 You May Also Be Interested in...