Why
does it oftentimes seem that job searches are feast or famine? For many people, either nothing seems to be happening in their job search or it's a struggle to keep up with multiple calls/emails from recruiters and hiring managers. We all agree that feast is better than famine but what happens when you receive a job offer while you are still interviewing with other companies? The answer isn't easy but oftentimes comes down to your comfort level with risk.
Feast
Consider this scenario: for weeks, you may be applying for jobs but hearing nothing in return. Then one day, you get a bite! You are asked to participate in a phone interview. Then you get another bite, a hiring manger for a second position wants to speak with you. Then your first phone interview turns into a request for an in-person 2nd round interview. That same day, you are contacted by a recruiter for a third position.
Now your job search is in full swing. You are conducting company research on many different companies, you seem to be wearing your interview suit or outfit every other day, you are practicing interview questions and making sure you have enough copies of your resume for tomorrow's interview. And then it happens in the midst of your interviews – you get an offer! However, the offer is for a position that is not your ideal opportunity. Maybe the position isn't at the company you have been targeting or the position is missing some of the key values you want in a position. What do you do?
Tough Decisions
In a past blog, we discussed various career decision making processes for you to consider when faced with a tough choice. An additional consideration is your comfort level with risk. If this job offer is good, but is not your ideal opportunity, are you willing to risk saying "no" with the hopes that your ideal position/company will come through?
For some people, this choice is a "no brainer". They will say "no" to this opportunity and keep working to get that ideal position. For others, the reality of having a sure thing presented to them is enough for them to say "yes". These people know that there is no guarantee of another offer coming through, even if they are in the midst of interviewing for a position. Therefore, they take the first solid offer that is presented to them.
Your Comfort with Risk
Whatever the decision, it needs to be right for the individual and his/her family. Sometimes the circumstances in your life dictate the choice instead of your comfort level with risk (i.e. you are unemployed, or the position requires 0% travel and you are currently traveling 50% of the time, or the company offers better health benefits than you currently receive.) Other times, your comfort level with the unknown makes the decision to pass on the job offer easy. Either way, if you are in the midst of a job search, understand what your comfort level is with risk and how that impacts your career decision-making process.
Amy Wolfgang
Amy Wolfgang is a career coach who founded Wolfgang Career Coaching and co-founded Coaching 4 Good. She brings over 15 years of corporate and coaching experience to help organizations boost employee engagement while simultaneously helping her clients excel in their careers. She is a certified PCM (Professional Career Manager) and has a Master's degree in Educational Psychology from The University of Texas at Austin.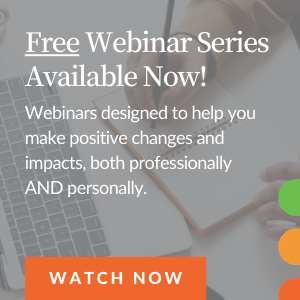 You May Also Be Interested in...