When deciding on a career path, I often talk about needing to find a career that fits with your personality, skills, values and interests. Another major factor that impacts your career path choice is opportunity.
This means that when deciding on potential careers, you need to understand the job and labor markets where you live and think about how they affect your career options.
Adjusting Your Career Goals to Local Market
Consider the following questions:
Are you considering a career that is needed in your city or nearby cities? Are there current opportunities in that field?
Are you considering a niche field that has a lot of opportunities, but not in the area you reside?
Are you willing to relocate?
I often
tell clients that you cannot separate your life from your career. Your life and your career are intertwined. What is currently happening in our lives directly impacts the career decisions we make. Sometimes, as much as we would like to follow a career path, we cannot relocate to pursue opportunities outside of our living area. This doesn't mean that we can never relocate to follow that career path but, at the current time, our lives dictate that we must stay in our city and state.
How to Use Local Career Search to Your Advantage
A vital piece of your career management is understanding the local outlook for the jobs you are considering and the opportunities in your area. A great website to find information on job outlook is the Occupational Outlook Handbook from the Bueara of Labor Statistics at www.bls.gov/ooh. Additionally, you can find helpful reviews of job search sites.
It is also important to ask yourself and your family the question, "can we move if the right job opportunity arises?" If the answer is "no", then it's time to consider if there are ways to work in a similar career path or apply your knowledge in a particular area in a way that exists in your city's job market. If there is no way to include this type of work in a job in your area, then re-evaluate your short-term goals. Consider finding a job that will help you develop transferable skills that would be valuable to this particular area. While you wait for the right time and opportunity, you can continue to make yourself valuable for your ultimate long-term goals.
Amy Wolfgang
Amy Wolfgang is a career coach who founded Wolfgang Career Coaching and co-founded Coaching 4 Good. She brings over 15 years of corporate and coaching experience to help organizations boost employee engagement while simultaneously helping her clients excel in their careers. She is a certified PCM (Professional Career Manager) and has a Master's degree in Educational Psychology from The University of Texas at Austin.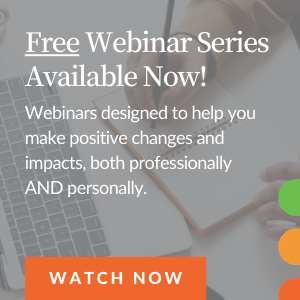 You May Also Be Interested in...