When it comes
to career counseling , I encourage clients to focus on the positive. It's very easy to get caught up in the negativity that comes with searching for a job or trying to figure out what career to pursue. Oftentimes, I work with clients to see themselves, their strengths, and their career search in a positive light. However, there are a couple of times during the career exploration process that I encourage clients to look at the "negative". This is especially applicable when my clients are trying to identify a career they want to pursue.
What do I want to do? . . . What don't I want to do?
When I meet with clients who are trying to decide which career would be a good fit, they are typically overwhelmed by the process. They know there are thousands of careers available and don't know how to pare down those options to the ones that fit them. Oftentimes, my clients cannot even name one career that might be a fit for them! They tend to just know that the career they currently have is not the one for them.
The "Negative" Gets You Closer to the Positive
This is the time when I introduce the concept of the "negative". I ask my clients if they can list careers that they don't want to do. Typically the flood gates open with this question. My clients can list several careers that they don't want to do. They can also list qualities on a career that they don't want. For example, they know they don't want to:
travel
work for a big company
go back to school to get another degree for this career
sell anything
This exercise alone does not result in my clients identifying their ideal career, but it provides a context for the exploration and limits for the search.
It is oftentimes easier for us to identify what we don't like than what we do like. This can apply to many parts of our lives. When you are overwhelmed with trying to identify the right career path for you, employ the "what don't I want to do?" question to help narrow down your choices.
Amy Wolfgang
Amy Wolfgang is a career coach who founded Wolfgang Career Coaching and co-founded Coaching 4 Good. She brings over 15 years of corporate and coaching experience to help organizations boost employee engagement while simultaneously helping her clients excel in their careers. She is a certified PCM (Professional Career Manager) and has a Master's degree in Educational Psychology from The University of Texas at Austin.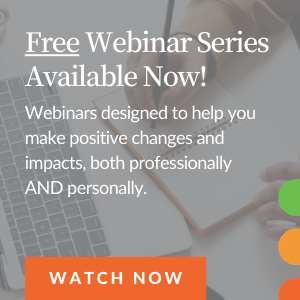 You May Also Be Interested in...