Thanks to Noel Griffith for his guest blog. A brief bio is below. – Amy
One of the most effective ways to get an increase in your salary is to negotiate an increase with the person responsible for signing off on it. This may be when you are first offered a position, or in your current job. Most people find it an uncomfortable topic to bring up, and a lot of people never muster up the courage to attempt to negotiate their salary. This is an opportunity missed however, and you have nothing to lose by asking. You'll never know what the outcome might be if you never ask, will you?
Preparation is Key
The easy part is arranging some one-on-one time with your manager. This can be done by making an appointment, or in an annual performance review if you have one. The difficult part is going into the interview armed with information to validate your case. But this is the most important part, if you cannot put across a convincing argument you may not get what you want.
Your goal is to negotiate the highest possible increase in salary, while being realistic and not losing control of the negotiation. To give yourself the best idea of what the position or role is worth, do some research online to find the average salary for the position you are in. You can also ask some questions of friends and colleagues if you feel they will respect the confidentiality of your situation.
But knowing what is possible is not enough on its own. You need to believe you are worth the amount you are asking for, and can convince your manager that you offer that value to the organization. If you believe these points, you are on your way to selling yourself.
Tips to Help with A Successful Negotiation
Listen carefully. Remember that a negotiation is a two-way communication. It's normal for you to feel like you have a lot to say, and you will probably be talking faster than normal if you are nervous. But listening may be the key to having a successful negotiation. You will get feedback to the points you raise, and you may be asked some questions on the spot. Answering these to the best of you ability will be a factor in the decision your manager makes.
Be patient. Sometimes it is best to wait for your manager to make the first offer. This may not be done on the spot if he/she needs approval from a higher level. So don't feel the need to rush the discussion, get all of your points across and give your manager the time to digest the information.
Be flexible. You won't always get exactly what you wanted, in fact managers often feel like they achieve a small win if they talk you down slightly. This isn't such a bad thing, if you're still ending up in a better position than you started with you have made a small win too. Think outside of just monetary increases too, is there an option to buy some shares, receive more holiday days, or maybe earn a better commission rate?
Never a bad time but few second chances
There are not many instances when initiating a negotiation to increase your salary is a bad idea. But you may often only get one opportunity while you're in the same job. So you need to maximize your chance of coming away from the negotiations happy. Covering all of the points above will help you be as prepared as you can be, and if you carry yourself confidently you stand a good chance.
So if you are preparing to seize the opportunity and approach the topic of salary negotiation for yourself, I wish you the best of luck.
Author Bio:
Noel Griffith is a webmaster at www.CareersWiki.com and works as a recruitment consultant and career advisor. He focuses on helping people find their ideal career, and giving ongoing advice in regard to finding a progressive career path to match their skill set. With a strong belief in communication and networking, Noel's goal is to help connect the right people and the right career.
Amy Wolfgang
Amy Wolfgang is a career coach who founded Wolfgang Career Coaching and co-founded Coaching 4 Good. She brings over 15 years of corporate and coaching experience to help organizations boost employee engagement while simultaneously helping her clients excel in their careers. She is a certified PCM (Professional Career Manager) and has a Master's degree in Educational Psychology from The University of Texas at Austin.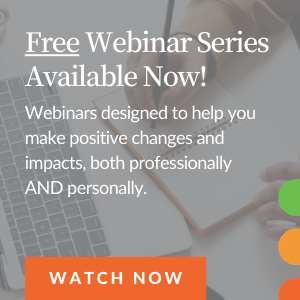 You May Also Be Interested in...