The other day I was at the playground watching my two girls run around and play. I struck up a conversation with another parent there and we started talking about her career… go figure! She told me a wonderful story…
Well, I quit my job 6 months ago! I'm in business development and I oversee one of our largest accounts. Over the last two years I grew my company's market share from 35% to almost 75%. My boss and his boss were ecstatic. In some ways, I thought their praise was too much because I really enjoyed what I did and some days it didn't seem like work! Unfortunately, once I hit that goal, the job became routine and it wasn't challenging me any longer.
So I walked into my boss's office and told him that I was quitting because I needed to find a job that provided what I missed so dearly – a challenge. I said, "This isn't about compensation or salary. I accomplished what I set out to do and want to move on and find that fire again." My boss replied, "You can't quit! Give me 36 hours before you do."
I agreed. 24 hours later my boss presented me with a brand new role – one with global responsibilities and plenty of fun-sounding challenges. The new job came with a higher salary as well, even though I said it wasn't about compensation. Most importantly, it was great to hear my boss tell me how valuable I was and how important my contributions were. He wasn't about to let me leave, especially not for the reasons I gave.
Now, 6 months later, I'm awfully happy! I may not wake up every morning and scream, "I love my job!" but I never get negative feelings about my job. My hours are reasonable. Most weeks, I can slip out early one day and hit the gym or go for a run. I spend my weekends with family and I feel financially secure. I feel very lucky but, at the same time, I feel like I don't really deserve this and it won't last. I'm prepared for the day when this will end but, in the meantime, I really appreciate where I am.
Find the Right Job
As a career coach, this is the place where we strive to take all of our clients:
Find the right job that aligns with your skills, interests and values. At times, the job doesn't feel like "work" and your lucky employer sees amazing results.
Proactively identify when a change is needed, come up with creative solutions, negotiate from a position of strength and continue moving towards your long-term career goals.
This woman is a career management success story. Not only did she find a job that matched her skills and values but also she took a proactive step in managing her long-term career vision. I wish I had been a part of her career development but I still feel very fortunate to have heard this. I'm also glad she agreed to let me tell you her story.
My message to her is that you earned everything that you received. Being grateful and feeling lucky are completely natural but there's no reason to fear change. Continue to set those big, audacious goals and then knock 'em out! Even if this job changes or goes away, your track record will keep you in high demand and give you access to lots of fun and exciting challenges. Listen to your gut and follow your instincts when it comes to managing your career and you'll always find yourself in a rewarding career.
Amy Wolfgang
Amy Wolfgang is a career coach who founded Wolfgang Career Coaching and co-founded Coaching 4 Good. She brings over 15 years of corporate and coaching experience to help organizations boost employee engagement while simultaneously helping her clients excel in their careers. She is a certified PCM (Professional Career Manager) and has a Master's degree in Educational Psychology from The University of Texas at Austin.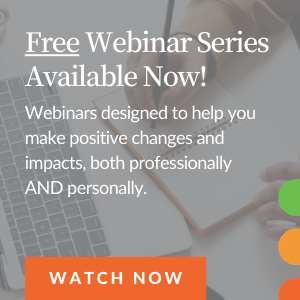 You May Also Be Interested in...