A leader worth their salt would know that their job entails supporting and encouraging employees. After all, leadership is synonymous with values like compassion and empathy for the people around them
But make no mistake, one's ability for compassionate leadership is not a gift bestowed upon them just because they want and need it. They will have to work on it. Others might even have to double their efforts.
That is where compassionate leadership training comes in. With the help and guidance of a qualified coach, you – or the people you envision to become your organization's next generation of leaders – could learn and adopt compassionate leadership. Here's how coaching in compassionate leadership makes that happen.
1. Introduces you to new perspectives
Honing compassion begins with acknowledging that different types of people see and experience the world differently. And that's one of the key insights shared in compassionate leadership training.
For instance, your coach might introduce problematic scenarios approached in varying ways by people informed by their own values and biases.
That's not to say you should always give in to other people's values and biases. However, you need to see issues from a lens other than yours to be an effective leader. That's where compassion takes root.
2. Discovers a great person to bounce off of to avoid self-referencing
Sometimes self-referencing can't be helped. It's the phenomenon where we can't seem to break free from the narratives we have devised for ourselves. This problem gets worse if you listen to no one but yourself.
With a leadership coach, you get to discuss thoughts and feelings with someone who has a different point of view and who will be objective in assessing the legitimacy of those inclinations. As a result, you do not stay trapped in your own and limited version of reality. When you get out of that mental and emotional prison, expect your heart to increasingly tilt toward compassion. That's one of the best gifts of coaching.
3. Uses intentional exercises to help you develop compassion
You cannot feel compassion for others if you do not allow yourself the same gift. Therefore, one of the core objectives of compassionate leadership training is to develop your self-compassion before anything else.
Self-compassion is your ability to forgive yourself and to forget mistakes in the past that, for one reason or another, still haunt you to this day. For this purpose, your coach will coax stories out of you that might otherwise be difficult for you to share.
However, if you want to make the most out of the process, it's in your best interest to surrender and get vulnerable. Once you acknowledge your vulnerability or your imperfections, you're more likely to forgive those of other people because you can fully relate to them. Having a coach who has a ready ear to listen to your story without judgment will surely make this easier for you.
4. Makes you aware of your own feelings by pointing them out
Leaders can't lead blind. Leaders need to lead with a purpose. While that sounds easy enough, it can get quite challenging in reality. That's most true if you find it difficult to do away with prejudice and other emotions that might derail whatever needs to get done.
A leadership coach will help you understand your prejudices and where they stem from, as well as what possibly triggers your negative emotions. Once you get those things off your system, you'll find it easier to trust the people you work with. You can then better focus on the job at hand.
5. Helps you identify your weak points when it comes to compassion
We are at different points in our journey toward becoming compassionate beings. If you're behind your colleagues in some barometers of what it takes to be called compassionate, do not fret. Through a coaching session, you will learn how to spot where you're behind and what to do to get to where you want to be compassion-wise.
6. Allows you to practice compassionate listening in a controlled environment
Leadership relies heavily on effective communication—even more so with compassionate leadership. Integral to that is active listening, an intentional exercise that aims not only to listen to the words being said but also to understand the whole message with the non-verbal cues taken into consideration.
The keyword here is intentional. With the help of a leadership coach, you can practice compassionate listening strategies such as soft eye contact and connecting gestures, among others.
Keep in mind that communication consists of both verbal and non-verbal cues. The second proves most challenging to many because it requires lots of nuance and sensitivity. A coach can help you communicate as effectively as you can without coming off as disingenuous.
Learning and Enhancing Compassion
All leaders must aspire to compassionate leadership if they want to do their job as efficiently as possible. Thankfully, it's something that you can hone. it's not an innate skill you can't master. With compassionate leadership training, you can be the best version of yourself as a leader, sans power-tripping and anger.
If you want to learn more about compassionate leadership and how it can benefit your organization, consider getting acquainted with Dr. Brené Brown's work called Certified Dare to Lead™. Join the Dare to Lead Workshop to be facilitated by Michelle Poole in Austin, Texas, this coming November 1-3.
If you are looking to start your own career development coaching journey but don't know where to begin, we can give you the tools you need to get started!
Lastly, reach out to Coaching4Good for your leadership development needs.
Kim Garmany
Kim Garmany is the Chief Operating Officer at Coaching 4 Good, a woman-owned career and leadership development company based in Austin, Texas. Leading with kindness and compassion, Kim has spent most of her career working with nonprofit organizations to build stronger communities. She believes that all people should have access to a safe place to live and dignified work.
Take a look at what she's up to now at coaching4good.com.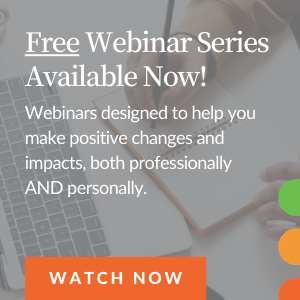 You May Also Be Interested in...