Leadership is an integral aspect of personal and professional development. Without leaders, institutions will have no direction and could collapse. Amid the pandemic, the leadership culture evolves with new insights, changing the way that core teams perform their role in the organization.

In this visual guide, you'll learn about the trends, statistics, and best practices in leadership development that you can use to develop more effective leadership strategies and attain your long-term goals.
General Statistics About Leadership
Leadership styles have changed dramatically, particularly after the coronavirus outbreak. 80% of employees believe that 21st-century leadership's unique and innovative criteria are critical to the success of their firm. Organizations now confront a more complicated business environment, necessitating leaders who thrive in collaborative environments and can adjust to remote and flexible working.
Unfortunately, recent research indicates that leaders are underprepared for the future. Only 11% of businesses have an effective leadership team, the lowest rating in the last 10 years. Their inability to offer leadership development and transition training for newly recruited and incumbent executives is to blame for the situation.
This crisis is further highlighted, with only 47% of important responsibilities filled by today's leaders. Moreover, only 1 in 3 CEOs feel their organization's frontline leadership quality is "very good" or "great." These all correlate to a lack of trust in leaders.
Amid these scenarios, only 16.8% of organizations aim to promote diversity in leadership positions, even though most executives (64.8%) have designated diversity across the company as a key area in their leadership strategy.
The bottom line: nearly 71% of businesses feel a leadership skills gap exists among executives, and more than 70% of firms believe their leaders lack the necessary abilities to propel them into the future.
Leadership Development Statistics
Leaders are the ones encouraging and communicating with employees. Perhaps, this is why 72% of companies provide leadership development coaching. As of 2020, the worldwide leadership training industry is worth $357.7 billion.
Interestingly, 68% of businesses spend less than $4,000 on leadership development each year – receiving just a quarter of a firm's entire training budget. Conversely, companies spend 64% of their training money on internal personnel and just 26% on external vendors.
Although 83% of businesses recognize the need to allow leadership development at all levels, and another 43% believe closing these gaps is their top priority, a measly 5% have integrated leadership programs across the board. Moreover, only 26% of managers feel they should prioritize their workers' growth and development.
Millennials can attest to this. According to a survey, 63% believe their companies are not completely developing their leadership qualities and 71% wish to quit their employment within two years to address this shortcoming. It's, therefore, no surprise that 30% of businesses fail to implement effective leadership development programs.
The Impact of Leadership Development
The benefits of proper business training and development programs are limitless, as seen in these leadership development statistics.
A study shows that participants who had received leadership training saw a 25% increase in their learning capacity and a 20% increase in their performance. By providing training programs, companies could experience 147% more earnings per share on average.
And when executives concentrate on a team's strengths, earnings can increase by 29% compared to leaders who did not use a strengths-based strategy. Another way that companies benefit from leadership development initiatives is an improvement in customer and staff engagement by 7% and 15%, respectively.
It doesn't end there. A study shows that employees who have undergone leadership training have shown a 28% boost in critical leadership abilities, a 25% increase in learning strategies, and a 20% improvement in work performance.
With that in mind, the most crucial leadership trait, according to 3 out of 4 workers, is open and effective communication. Employee engagement is maintained via effective communication. However, less than 1 in 3 workers believe their bosses communicate well.
Trends in Leadership Development
Organizations will face a more complex and competitive environment than ever before in 2022. Consequently, the skills required of a successful leader are evolving.
The growing interest in leadership training is one notable trend. 22.5% of companies do not have a leadership development program but would want to. Female leaders are gaining momentum, as well. As of 2021, 31% of senior management jobs worldwide belong to women and 87% of mid-market companies will have at least one woman in a senior management position.
Another trend is that in the coming years, Gen Xers and young adults will be under a lot of pressure to take charge and become the leaders of tomorrow. Thus, it shouldn't be a surprise that the average age of a manager is between 25 and 29. As such, the average age of CEOs in some industries may drop from 40 to only 22. In fact, 53% of men and 55% of women say they became managers before they turned 30, which shows that the younger generation is already starting to take over leadership roles worldwide.
E-learning and blended learning are also becoming increasingly popular. A study shows that because of the pandemic, 78% of polled employees preferred virtual instructor-led training over self-directed e-learning (18%) and classroom learning (4%). Attitudes toward virtual training are shifting, with 70% of businesses now considering it successful compared with a 45%-47% rating before the pandemic.
Then again, it is still hard for HR to fill-up leadership roles. Less than half of leadership positions can be filled by a company, and only 11% of HR professionals say they have a strong talent pool to fill these positions.
5 Best Practices for Developing Leaders
Good leaders can set organizations up for success, encourage growth, and turn companies into ideal places where dedicated people want to work. Using these five leadership development best practices, you can start building the bridge to a successful future.
Start with empathy
At work, shame shows up in ways like trying to be perfect or comparing oneself to others. These practices can cause your employees to feel bad, so you must help them get rid of shame. Bur first, you must understand and treat them with empathy.
Empathy isn't about relating to an experience; it's about relating to the feelings that an experience is based on. As a leader, you need to understand your team members' views or motives and how those influence their actions.
Tailor the program to each candidate's need
Development programs that work well are based on standards and desired leadership skills. By figuring out which leadership skills are most essential for your company and agreeing on them, you will have a solid foundation for leadership training, long-term planning, and professional development.
One-on-one coaching is often the best way to create a training foundation that fits each of your employees. Coaching4Good, for example, helps leaders find the most suitable career coach for them. We have a diverse group of experienced, certified coaches committed to bringing out the most of one's personal and professional impact.
Adopt a blended learning approach
When people get involved with circumstances they can relate to, they become more proactive in their training as compared to reading a leadership book or attending a seminar. Leadership training participants also put a lot of value on programs that let them exercise actual scenarios or "day in the life" simulations. New technologies like virtual reality (VR) do this by making learning experiences that are unique and easy to remember.
Don't forget the other levels of leadership
Your management team should help you move your company forward and reach its goals. Supervisors and middle managers alike should be trained in coaching, managing change, delegating, and developing.
For instance, functional managers could take part in training with a stronger emphasis on corporate management, entrepreneurship, administration, and strategic expansions. On the other hand, global leaders can be trained by outside educators and consultants.
Align the program with your organization's values
As a leader, you must stay on track with your mission and vision for the company, even if there are challenges and obstacles. Here, your values and beliefs should remind you why you're doing what you're doing.
"Living into your values" is a principle espoused by Dr. Brené Brown, encouraging leaders to do more than just believe in their values. Leaders can also accomplish this perspective by narrowing down their values to the ones that best describe who they are.
You may ask yourself: What are three things I do that support each value? How did I fully live out each value? What are three things I want to do that go against each value?
If you want to learn more about how Dr. Brené Brown's work can be applied to organizations, Certified Dare to Lead™ Facilitator Michelle Poole will be holding a Dare to Lead Workshop this November 1-3 2022 in Austin, TX. See you there!
Leadership Training that Suits the Needs of your Leaders
Good leadership motivates employees, boosts morale, promotes good communication, and designs effective training programs. Since the business world moves quickly, you need to be ready to change quickly as new trends emerge.
Equip your leaders with the necessary management skills through leadership development programs. But remember, there's no one-size approach here. You must be fully aware of what your leadership team needs.
Coaching4Good can customize leadership training and career coaching services for your company's leadership team. Contact us now to find a coach!
Kim Garmany
Kim Garmany is the Chief Operating Officer at Coaching 4 Good, a woman-owned career and leadership development company based in Austin, Texas. Leading with kindness and compassion, Kim has spent most of her career working with nonprofit organizations to build stronger communities. She believes that all people should have access to a safe place to live and dignified work.
Take a look at what she's up to now at coaching4good.com.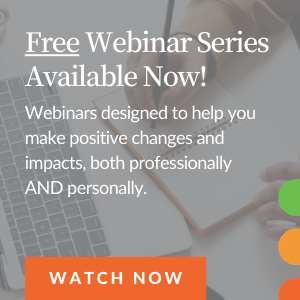 You May Also Be Interested in...