Many Austin-based professionals are aware that a career coach can help them when they are in the midst of a job search. Resume writing, interview preparation, and job search strategy often the reasons individuals think about hiring a career coach. Other individuals think about hiring a career coach when they know they need a different career direction. Their current job/position/company is causing enough unhappiness that they know they need something different, but they aren't sure what that that path is.
Those are great cases for hiring a career coach but did you know that career coaches provide just as much value to clients who are perfectly content in their current job? That might surprise you. In fact, good career management often prevents you from falling into a bad job or realizing one day that you dislike your career.
The clients we help in our Austin Career Development phase of our work are generally satisfied with their current situation. These clients are doing something VERY IMPORTANT: they are looking a year or more into the future and asking questions such as:
How do I prepare to successfully move into the next stage of my career?
Where do I want to be in my career in 5 years? In 10 years? What is my plan?
How can I be ready when a next level position becomes available?
What skills am I lacking to take my next step? How do I address that gap?
What is my brand in my industry/company? How should I be branding myself now so that I am recognized for my work?
How do I build relationships and utilize my network now so that I will be identified for future opportunities?
How do I address some workplace dynamics that seem to be keeping me in my current position?
What internal/external barriers are preventing me from moving forward?
Some individuals have a mentor with whom they will look to address this information. Rarely is your boss also your mentor. Most people need of a professional who can help them think through these scenarios, such as a senior person at your company, a senior person in your network or a career coach that specializes in career development. A career coach helps prepare a plan to accomplish your goals for the next stage in your career. Career coaching isn't just for the "now" in your career, it is also for what's "next" in your career. Here are a couple other well-known people talking about the value of a coach:
Amy Wolfgang
Amy Wolfgang is a career coach who founded Wolfgang Career Coaching and co-founded Coaching 4 Good. She brings over 15 years of corporate and coaching experience to help organizations boost employee engagement while simultaneously helping her clients excel in their careers. She is a certified PCM (Professional Career Manager) and has a Master's degree in Educational Psychology from The University of Texas at Austin.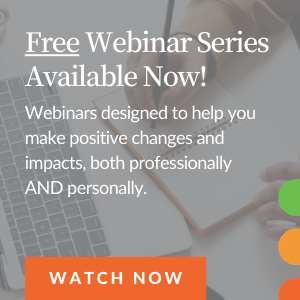 You May Also Be Interested in...