Transferable skills are skills that you have acquired through the many activities in your life. You may have acquired them through jobs, coursework, projects, volunteering, sports, hobbies, etc.
What makes them transferable is that they can apply to many different situations and to many different careers.
Examples of Transferable Career Skills
Communication
Leadership
Organization
Negotiation
Management
Advocating
Delegating
Planning

Working well under pressure
Speaking foreign a language
Coordinating events
Teaching/Training others
Writing
Flexibility/Adaptability
Decision-making
Creative thinking
Importance to a Job Search
When you are reviewing different positions to apply for,
review the job responsibilities, required skills and qualifications. When you consider what skills you have, don't forget to look at the skills you gained outside your current or former job. You have gained skills from many aspects of your life and you shouldn't discount them because they were not gained during a specific job.
For example, the job you are applying for requires you to be able to effectively delegate tasks. You are concerned because you are an "individual contributor" at your company and never really delegated tasks to other individuals.
However, at your volunteer organization, you are in charge of the fundraising committee. Part of your job is to delegate tasks to the committee members so the overall goals are met. In this case, you can clearly demonstrate your delegation skills even though you do not practice it at your job.
Uncovering Your Transferable Job Skills
In order to identify what transferable skills you have, brainstorm on all of your experiences and write down how you demonstrated your skills. Review your jobs, volunteer activities, hobbies, etc.
Think through each activity and write down the transferable skills you gained. Do certain skills appear more than others? Those are some of strengths. Are there some skills that you would like to grow and develop? Great! Look for ways you can develop those skills either at your job or outside of your job.
Whether we are at work or not, we are always gaining skills. The important thing is to be able to recognize which of those skills can translate to many different opportunities and, most importantly, be able to demonstrate how they apply to your next opportunity.
Amy Wolfgang
Amy Wolfgang is a career coach who founded Wolfgang Career Coaching and co-founded Coaching 4 Good. She brings over 15 years of corporate and coaching experience to help organizations boost employee engagement while simultaneously helping her clients excel in their careers. She is a certified PCM (Professional Career Manager) and has a Master's degree in Educational Psychology from The University of Texas at Austin.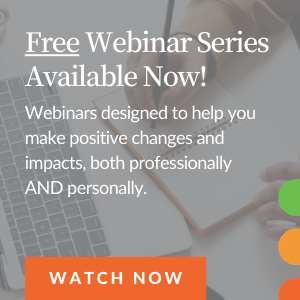 You May Also Be Interested in...