Searching for a job can be difficult. We know there are external obstacles like a reduction in hiring in our industry, our age, our lack of experience, etc. However, the toughest obstacles can sometimes be ourselves, particularly our self-doubt.
I see many individuals in the midst of a job search who doubt their abilities. This might be due to a recent layoff, the high expectations you have set for yourself, or a series of rejections in your job search.
We can begin to take rejection personally and turn it into a reflection of ourselves. Job searching can be very difficult and, at times, result in developing thick skin.
This is easier said than done, but we have to attack the self-doubt that creeps into our minds during this time. Self-doubt can be our own worst enemy.
How to Counteract Self-Doubt During a Difficult Job Search
This is a time for you to review your past successes and solicit other people's opinions. Start with at least one of the ideas below and monitor how it helps your self-doubt.
Write down the doubts you have about yourself on a piece of paper. Next, think of a time when you were challenged with a task or project, doubted your ability to conquer it, but managed to pull it off. Now think of multiple examples of when you are able to do this. Next to or underneath each doubt write down experiences from your past that counteract that thought.
For example: "Clearly, since I am not getting any freelance work I am not a very good writer." Underneath this doubt, write down your accomplishments in the writing field. It's tough for our minds to counteract the feelings of doubt, but writing down our accomplishments will help our minds acknowledge the good work we have done.
Read old performance reviews to see what positive things your bosses and peers said about you. If you are the type of individual who always jumped to the "constructive feedback" and "areas for improvement" first, then spend extra time looking at all of the positive feedback you received for past work completed.
Talk to a friend or former co-worker about your past contributions. Oftentimes, they see us more objectively than we see ourselves. We can set very high expectations for ourselves but our friends and co-workers usually have more realistic view points. A conversation with them might be all you need to remember what an amazing person you are and what great work you have done in the past.
Many of us will experience times where we doubt ourselves and doubt our abilities. When these times occur, it is good to challenge those feelings with objective and factual information about our past accomplishments.
It can be a very telling exercise and remind you of all the outstanding contributions you have made in the past.
Amy Wolfgang
Amy Wolfgang is a career coach who founded Wolfgang Career Coaching and co-founded Coaching 4 Good. She brings over 15 years of corporate and coaching experience to help organizations boost employee engagement while simultaneously helping her clients excel in their careers. She is a certified PCM (Professional Career Manager) and has a Master's degree in Educational Psychology from The University of Texas at Austin.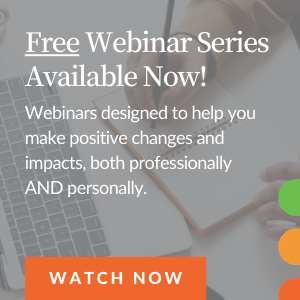 You May Also Be Interested in...