I was speaking with a client of mine
a few weeks ago about the number of ideas he is considering for his next career step. We talked about the difference between a laser focus approach to his career search verses an approach that more closely resembles the wide spray from a fire extinguisher. I loved that visual. Instead of focusing on one area, you "spray" your focus in many direction hoping to find something that works. Which approach are you using in your career search or job search?
Laser Focus Job Search
With this approach you choose one career path or one type of job and spend your time focused solely on opportunities in this area. You use your time more efficiently and, typically, spend less time searching for positions since you are putting all your resources into one path. Additionally, your networking goals are more defined since you are clear on the research you need to do and the types of organizations you are looking for.
A word of caution: before deciding to laser focus on one job or career path make sure you have adequately explored that area/path. This will help ensure your decision to focus on one area is right for you. For example, if you take a job within this defined area, but you end up being miserable six months down the road because the role doesn't fit you, you may spend more time re-working your career than you spent searching for the job.
Fire Extinguisher Job Search
Some individuals choose to split their time investigating multiple career paths rather than narrowing their focus. This allows you to ensure you didn't miss any opportunities that may be a good match. However, if you use this approach for your job search, you risk spending a lot of time creating different "versions" of you. You brand yourself in different ways. Your networking efforts may take longer and require more explanation. You may even feel pulled in multiple directions and not know how to respond if you receive a job offer.
Combining the Laser and Fire Extinguisher
When you are making a career or job change, I would encourage you to start broad. Consider a variety of opportunities that might be a good fit for you. Spend your time researching and networking to narrow down your list. Make a decision on what factors matter most to you in your career. Use that criteria to evaluate the different paths. Then narrow yourself to a laser focus. You will be more clear in your job search and be able to articulate to hiring managers why you are the right fit for this particular job/career/company. You will also be using your time efficiently and likely see results more quickly. Lastly, you can feel more confident in your choice knowing you looked at a variety of opportunities before deciding on your path.
Contact us today to learn more about our career coaching services.
Amy Wolfgang
Amy Wolfgang is a career coach who founded Wolfgang Career Coaching and co-founded Coaching 4 Good. She brings over 15 years of corporate and coaching experience to help organizations boost employee engagement while simultaneously helping her clients excel in their careers. She is a certified PCM (Professional Career Manager) and has a Master's degree in Educational Psychology from The University of Texas at Austin.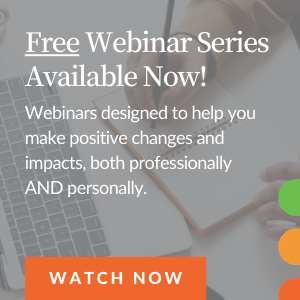 You May Also Be Interested in...