Patience is one of hardest traits to maintain during a job search. Recently, one of my clients acquired a position at a company she loves in the industry she wanted to work in. She is ecstatic, however, the search tested her patience. She spent 18 months waiting, searching, applying and interviewing for a position like this.
At the beginning of her search, she
had no idea it would take her 18 months to find this position. She knew it would be a challenge because the industry she wanted did not have a large presence in her desired geography. Her patience and persistence paid off in the end.
Many of our clients only begin meeting with one of our career coaches once they start feeling miserable in their job or career. These clients cannot wait to make a change to improve their lives. Unfortunately, a new job or new career does not happen quickly. So how can people prepare for a long job search?
Identify what you control and what you don't
Many elements of a job search are out of a client's control:
The availability of jobs in their interest area
The hiring strategy and budgets available at the companies they are targeting
When positions they are interested in are posted
Patience with a job search means understanding and moving on quickly when things you can't control don't go your way. Your focus should be the things you can control – work on those to give you a sense of satisfaction and accomplishment and keep your momentum going. Here are the primary elements of a job search that are in a client's control:
How well-suited you are for your targeted positions or targeted companies
How you brand yourself for the positions you want
Targeting your networking toward the positions and companies are you interested in
The effort you want to put forth in your job search
Push through the tough times
Even if you are doing everything in your control to get a position, it might take longer than you had anticipated. This is where patience and persistence come in. When you don't see progress as quickly as you had hoped, you may begin to feel frustrated and for some it might be enough to stop their search. This is where you need to push through if the end result is important to you.
Determine the ROI
We coach our clients to evaluate the return on investment. Is the potential result worth the consistent work that is needed on the job search? Only you can answer that question. The answer may change from time to time. For my client above, the effort was absolutely worth the result, but that is not true for everyone. Your career coach can help you through the frustrating times, help you strategically plan your approach and help set the proper expectations for you. The persistence, patience and execution of the strategy is what you will bring to the table. Bringing these elements together will give you a solid plan that should get you through the tough times.
Amy Wolfgang
Amy Wolfgang is a career coach who founded Wolfgang Career Coaching and co-founded Coaching 4 Good. She brings over 15 years of corporate and coaching experience to help organizations boost employee engagement while simultaneously helping her clients excel in their careers. She is a certified PCM (Professional Career Manager) and has a Master's degree in Educational Psychology from The University of Texas at Austin.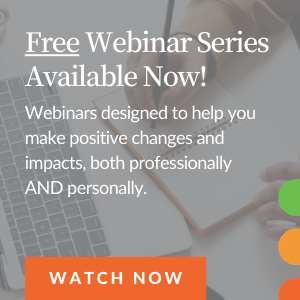 You May Also Be Interested in...