There are hundreds of resume writing and resume review services
out there. You can pay anywhere from $50 to a few thousand. The lower-end services collect your information on a form and can turn around a resume within a day or even a few hours. The higher-end services study your background and interview you before writing your resume from scratch. So how much should you pay for a resume writing service? How do you get your money's worth? What should you expect to receive?
First, I have to disclose that I run a resume writing service in Austin, Texas. I'm writing this to help people understand how to choose the right service because there are very few resume services that can serve everyone. For example, my resume writing company doesn't serve the entire market. We talk to potential clients every day about our service and do our best to tell clients when we are not the best service for their needs. Unfortunately, not every service will do that and people wind up spending money they don't have to or wind up not getting everything they need.
Here are a few of the benefits you can get from a resume writing or resume review service:
A polished, eye-catching, modern resume
An electronic, modern resume template you can edit and tweak for future job applications
Instruction on how to translate your work experiences onto a written document
A chance to review your new resume and have additional edits made
Practice thinking deeply about your experiences
Strategies for editing and distributing your resume
Tips for customizing your resume for particular job descriptions
Additional career coaching from someone who knows your resume quite well
Think about this list and then consider what you'll need throughout your job search. You want to use a resume writing service that gives you an advantage in order to reach a goal. Typically that goal is to get an interview for a job but typically you need more than just a polished resume. Armed with your list, carefully screen multiple services to find one that commits to your list and seems capable of delivering everything.
Money is a trickier topic.
We've seen services that do a great job for less than $100 and we've seen excellent services that charge over $2,000. In order to get a feel for the value of a resume service, try to get an understanding of how many hours someone has to put in. Then approximate ~$100/hour for a mid-range service. If the price seems low then your writer may not be planning on spending too much time; if the price seems high then ask if your fee includes multiple rounds of edits and/or multiple versions for different jobs.
In our eyes, one of the important differences between resume services is how well they put themselves in your shoes and truly understanding your background and value. It takes time to do that and that means a higher cost. Of course, that cost may not be necessary. In our experience, there are a few broad categories of resume services people are looking for. Consider which one you are in and what that implies for the cost you should expect.
Get Me Started
Sometimes you just need a resume that summarizes your work history and puts you in a good light. Maybe you just need someone to get you that first draft that you can work with more easily. If either of these is the case, then you can save some money by using a service that turns resumes around quickly based upon the information you fill out in a form or during an interview with the writer. You can also save money on services that charge hourly since you won't need too many hours.
Job Challenges
If the job is very important and the challenge you face to getting the interview is significant, you will want to invest in a service that is able to deliver a great resume. That means working with a writer with an outstanding reputation or in the particular niche you are looking for. You'll also need a coach that you can work with extensively through the process to ensure the resume caters to your specific needs and challenges. This approach means that a more expensive service might be needed.
Starting From Scratch
If you don't have much experience writing a resume or just feel writing is not for you, then look for a full-service offering. If you don't have much experience job hunting you may want to consider a resume service from a career coach who will prepare you in other ways for a job search. Don't be in a rush to get your resume finished but rather focus on the exploration process to brainstorm about everything that should be included. That process will tell you if you need more coaching or if you can run with it from there.
When you are ready to engage resume writing services, keep these pointers in mind:
Interview your potential resume writing service as well as the writer
Make sure your resume will be reviewed by a professional writer
Make sure your resume will be reviewed by someone who understands if the resume will help you achieve your goal
Check out reviews or ask to speak with references/former clients
Have your service write down everything that you will get for your money
We usually advise that clients utilize our services not only for the resume but also for the education so you can write your own. Remember, you are ultimately responsible for everything on your resume and you don't have to use exactly what they've given you. Also don't lose sight of the fact that YOU are responsible for your career. Resume writing is a way to make you better at managing your career but it is up to you if that new resume gets you what you want.
Amy Wolfgang
Amy Wolfgang is a career coach who founded Wolfgang Career Coaching and co-founded Coaching 4 Good. She brings over 15 years of corporate and coaching experience to help organizations boost employee engagement while simultaneously helping her clients excel in their careers. She is a certified PCM (Professional Career Manager) and has a Master's degree in Educational Psychology from The University of Texas at Austin.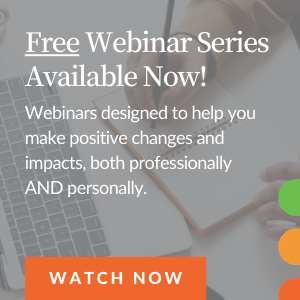 You May Also Be Interested in...