Networking is all about connecting with individuals, providing resources with no strings attached, and building relationships based on trust. It is focused on
genuinely giving and believing that what goes around comes around. Networking should be viewed as a long-term strategy for building profitable relationships, rather than achieving a quick win. With that in mind, here's my list of the top 5 ways to use networking events for long-term success.
Event & Conference Networking Tips
Be authentic. Networking is about establishing and fostering relationships and building trust. It is not about selling yourself rather being yourself. This is why introverts and extraverts are equally strong at networking and building trust. Taking this approach can make networking seem less daunting.
Set goals. Know what you want to accomplish at a networking event. For example, meeting 10 new individuals, having 3 meaningful conversations or recommending 2 of your partners. Having a goal in mind brings purpose to the event, keeps you focused while you are there and allows you to evaluate your success.
Listen. To build trust you have to get to know someone beyond a superficial level. You need to truly understand their real needs, goals and concerns. Listen through the lens of "how can I best help this person?", rather than "how can this person help me?"
Take Notes. Right after speaking with someone, jot down the pertinent details from the conversation. The back of an individual's business card is a great place to write those notes and list out your follow-up items.
Follow through. Use the notes you took to reach out to the individuals you met. For example, set a meeting to learn more about them, connect them with someone you know, send them articles, resources, research, etc. Following through is one way that you will stand out from the crowd.
Your network is a major factor in having a successful career so invest in building your network for the long-term. Approach networking events with the right mindset and tactics and you will be on your way to long-term success!
Amy Wolfgang
Amy Wolfgang is a career coach who founded Wolfgang Career Coaching and co-founded Coaching 4 Good. She brings over 15 years of corporate and coaching experience to help organizations boost employee engagement while simultaneously helping her clients excel in their careers. She is a certified PCM (Professional Career Manager) and has a Master's degree in Educational Psychology from The University of Texas at Austin.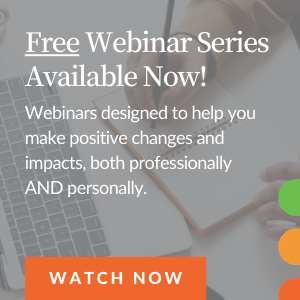 You May Also Be Interested in...