Are you considering hiring a
career coach to help you achieve your professional goals? If so, there are a few things you should consider before deciding who to hire.
Namely, talent alone isn't always enough to deliver a successful coaching experience. There are many talented career coaches across the country and we have a lot of respect for those in our profession, however, it's essential to find a coach who you can connect with.
To streamline the hiring process, we've narrowed in on seven essential questions to ask to help ensure a successful coaching experience.
How to Hire a Career Coach
First, you do want to confirm that your potential career coach has the necessary experience and credentials. Beyond that, though, and it's more subjective. When reviewing a coach's background or during a consultation, it's a good idea to keep these questions in mind:
1. Will I meet with the same coach throughout my engagement?
When you work with us, yes. We know a connection is important when you hire a career coach, so you can learn all about a coach on their profile, including their story, testimonials from past clients, and areas of expertise. If you're an individual looking for a career coach, we help you match your specific career goals and needs with a coach in our Collective. We have coaches who specialize in career transition, development, leadership coaching, executive coaching, and more.
And if you're looking to help your organization or team with career or leadership coaching, we can customize a program and team of expert coaches to meet your company's needs.
2. Can I meet my coach before committing?
Many of the coaches in our Coaching 4 Good Collective offer a complimentary 1/2 hour consultation before you decide to hire a career coach. A consultation is the perfect way to learn a bit more about the coach, his or her process, and how you could work together.
3. Can I pay for one session at a time?
Many of our coaches offer individual coaching sessions or a mock interview session if you're preparing for an interview and want immediate support to get ready to meet a hiring manager. You can also often add another individual session onto a coaching package.
We do offer coaching packages based on our experience of what works best to help you get your desired results. Because transformation often takes more than one session and we want to make sure you have transparency, support, and clear expectations from the beginning.
4. What extras come with my coaching sessions?
This depends on the package you're looking at based on your needs. For example, a resume refresh package usually includes one session to meet virtually or in-person with a coach as well as the opportunity to have your updated resume reviewed via email by your career coach.
A leadership coaching package may include several private coaching sessions, a customized leadership assessment, a detailed leadership plan, and access to helpful career tools and resources. Other packages may include extras such as a mock interview, phone support, email support, customized research by your coach, or even specific tools such as a Leadership Circle Profile™ 360 Assessment & Report (access to the online assessment).
We make sure you know all of the details before you purchase a coaching package or training program so there are no surprises. You can find a package and coach that best fit your needs.
5. What work will my coach do before and after my sessions?
This also depends on the agreement with your coach and the package you decide best matches your professional development needs. Many coaches provide homework ahead of your session to best customize your coaching experience, so your coach will review this homework prior to your session in order to come prepared to best guide you to success.
When scheduling a consultation or coaching session, you also can share additional information with your coach through our online portal to help your coach learn what help you're looking to get most and also what breakthrough in your career or life is most important to you. You can also share your resume with your coach ahead of your session through our portal.
The final and most important question, however, you must ask yourself is:
6. Do I feel a connection with my prospective coach?
Ask yourself this question after your initial meeting with the coach, but before hiring her or him. You will likely be spending a lot of time with your career coach so make sure you feel comfortable with this person.
Ready to schedule a meeting with a coach to help you 1:1 now? Search for a match here or contact us if you'd like to talk through options.
This post was originally published on January 1, 2011 and has been updated.
Amy Wolfgang
Amy Wolfgang is a career coach who founded Wolfgang Career Coaching and co-founded Coaching 4 Good. She brings over 15 years of corporate and coaching experience to help organizations boost employee engagement while simultaneously helping her clients excel in their careers. She is a certified PCM (Professional Career Manager) and has a Master's degree in Educational Psychology from The University of Texas at Austin.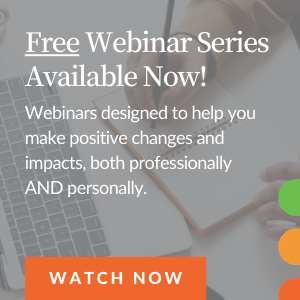 You May Also Be Interested in...