Where Do We Go From Here?
That's the question we've been asking ourselves, starting with the COVID-19 pandemic and especially now during this crucial time of social injustice. We have the opportunity and the societal responsibility to impact history, joining the Black Lives Matter movement as a united, collective force to end systemic racism.
At Coaching 4 Good, we all have spent the last few months reflecting on our own emotions as we, like you, are trying to process all of the horrific news and heartbreaking stories we are hearing. While we feel an immense responsibility to act, we've consciously chosen to first examine our own lack of awareness, bias and level of privilege. We've also been educating ourselves on the important and pressing issues facing the Black community today, and evaluating what skills and solutions we can offer that will make the greatest impact.
During this time of reflection, we've had the opportunity to facilitate some much needed hard and courageous conversations externally to help organization leaders process and navigate these turbulent times, and also internally within our Coaching 4 Good Collective. This data informs our actions.
What We Have Learned
When everyone is feeling vulnerable by the loss of personal control and connection due to COVID-19, it's impossible to ignore the threads that bind us all as humans. Acknowledgment, healing, justice and meaningful change are central tenets to dealing with this moral crisis. While there are no clear answers yet, there IS an increasing commitment to stay in difficult conversations and be in the uncomfortable space of not knowing in order to fully understand the steps our personal and collective responsibility require us to take.
What We Know
Coaching has the power to transform mindsets and confront bias. In light of recent events, organizations may be quick to implement diversity and inclusion training. This can take on many different forms, some more successful than others, but rarely does it solve the core problem. Sustainable results – and change – are best when diversity and inclusion training is complemented by coaching programs.
Coaching builds the foundation for an inclusive workplace by guiding awareness, providing the skills necessary for change and facilitating accountability. This leads to heightened trust, engagement and satisfaction for everyone, not just leaders.
Awareness brings choice, choice brings change and change creates positive impact.
What We Are Doing
We are committed to raising our own self and social awareness, as well as those we coach, as we stand with the Black community and everyone who strives to change injustice and inequity. We will do this by coaching organizations that are ready to accelerate diversity and inclusion strategies, and by supporting leaders who have the power to eradicate systemic racism. Is this you? If so, reach out and let's get started.
We are committed to empowering human potential and being an effective ally. We stand in solidarity with members of the Black community to honor human dignity and equality for all.
– The Coaching 4 Good Collective
Michelle Poole
Michelle Poole is a dynamic certified executive coach and co-owner of Coaching 4 Good. She is passionate about re-invigorating the hearts and minds of those she works with to help increase their personal and organizational impact. Get started today by scheduling your free consultation!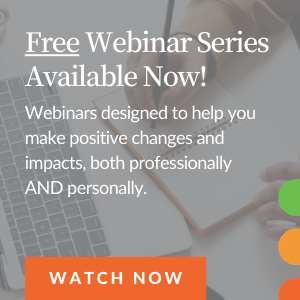 You May Also Be Interested in...