Your strategy for trying to land a new job should include researching Austin companies, networking, trying to get your resume in front of the hiring manager and, of course, submitting your resume.
Submitting your resume via email or through the employer's application system may seem straightforward but is actually a critical step that you need to take your time with.
Often times we overlook the details of the job application process and miss some necessary details or instructions.
50% of Resumes Are
Not

Considered

Last week, I spoke with someone who was seeking to hire a new employee for her company. She placed her ad on a local job search board and received many responses. She told me that less than half of the respondents followed the stated directions on how to properly apply to the job.

She was very discouraged by what she saw and created two piles for job applicants – one for those who followed directions and one pile for those who did not. She reviewed the resumes of those who followed the directions but did not even consider the others.

How do you think the employer will interpret you not following directions? They could see this as:
Lack of attention to detail
Lack of interest in the particular position
Someone who is applying to as many jobs as they can
Lack of technical skills to apply.
Many times, candidates who cannot follow directions are not even considered for the job, even if they are well qualified.
Create a Checklist for Following Job Application Directions
When you find a job posting and intend to apply for it, read the application directions. What does the employer require?
A .txt version of your resume
Email with a resume attached
Cover letter attachment
A specific email subject line
Most Austin jobs have specific application requirements which can be easy to miss or forget. Therefore, create a checklist listing the requirements for the specific job you find. Use Microsoft Word or Excel, a Google doc or even a piece of paper! Write down the name of the employer, the position (which is especially important if you are applying for multiple positions within one company) and each specific requirement the employer outlines for a successful application. Once you have your resume and cover letter personalized and are ready to apply, review the checklist and make sure you have completed every requirement.
Creating a checklist and following it will increase your chances of being considered for the positions you apply for. The advice in this blog is quick to implement and is one way to help your resume land in the 'to be considered' pile.
Have any tips for submitting resumes? How about a story? Please share in the comments section below!
*revised on 04/20/2016
Amy Wolfgang
Amy Wolfgang is a career coach who founded Wolfgang Career Coaching and co-founded Coaching 4 Good. She brings over 15 years of corporate and coaching experience to help organizations boost employee engagement while simultaneously helping her clients excel in their careers. She is a certified PCM (Professional Career Manager) and has a Master's degree in Educational Psychology from The University of Texas at Austin.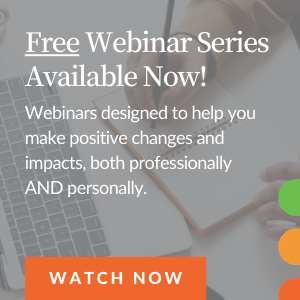 You May Also Be Interested in...