Interviews can be challenging for many individuals. Some individuals are anxious at just the thought of an interview. Others don't feel qualified in presenting themselves in the best light. Others worry about 'going blank' when trying to answer a question. These "challenges" are examples of how the subconscious impacts and even creates those fears and concerns. Fortunately,
addressing the impact of our subconscious can help us overcome our challenges.
Our subconscious is part of the mind that individuals are not fully aware of but can influence actions and feelings. Let's examine two examples to see how this might come into play during a job interview?
Confidence in Your Skills
You are a new graduate with a degree in Journalism and are looking for a job. You consciously know that your degree taught you superior writing skills, interviewing skills and research skills. You consciously know that your skills could translate to many different jobs. However, you have also heard several people ask, "A journalism major? What are you going to do with that outside of becoming a journalist?" You have heard negative responses enough times that you hold them in your subconscious. When asked in an interview, "Why are you the best person for this job?", you respond with "I know that I majored in journalism which doesn't seem to fit, but I think I would be a good addition to the team because…" This answer comes across as you not being confident in your skills, and makes the interviewer wonder if you are too risky to bring on.
Defeated by a Long Job Search
You worked hard for 15 years at your company and during the recession you were let go. You know you weren't laid off due to job performance because you consistently received exceeds expectations on all of your performance reviews. As you take part in your job search, you are rejected at several companies after the second round of interviews. You feel defeated. You don't ever feel like you are going to get another job. As you walk into your next interview, you consciously know that you need to make a good impression at this interview. Your subconscious, however, might be telling you that you are destined for defeat. Instead of coming across confident and excited in your interview, you come across as already defeated.
What To Do
We can change our subconscious beliefs. In fact, we change them all the time. It's part of being human. However, some people need new experiences, workshops, self-help books or therapy to change some of the beliefs that are deeply held. How, though, can we mitigate the impact on our interviews as we work towards changing our beliefs?
Many individuals complete their interview prep by themselves. They review practice questions, research the company, etc. on their own. However, it is important to practice interview answers out loud with a partner. Let someone else hear the words you using and how you describe certain situations. They can tell what emotions and feelings are being invoked by your words that you were not even aware of.
Tell us how you counter these negative thoughts in your subconscious in the comments section below!
Amy Wolfgang
Amy Wolfgang is a career coach who founded Wolfgang Career Coaching and co-founded Coaching 4 Good. She brings over 15 years of corporate and coaching experience to help organizations boost employee engagement while simultaneously helping her clients excel in their careers. She is a certified PCM (Professional Career Manager) and has a Master's degree in Educational Psychology from The University of Texas at Austin.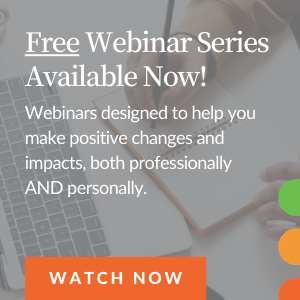 You May Also Be Interested in...