I received the question below last week and asked our business coach (who is also an expert in social media) to provide his perspective.
Dear Coach Wolfgang,
I've been using social media in the workplace for a almost a year. How do I use this skill to advance my career?
Publishing content to social media sites and blogs is a valuable form of inbound marketing for just about every company these days. More and more employers will be interested in having employees who can not only perform the technical aspects of their job but also communicate value-added information out to the larger community of clients & prospects. Adding your social media experience to your resume, however, isn't necessarily straightforward. Here are some tips on how to get the most out of your social media experience and leverage it when advancing your career:
Industry Focus
Is the bulk of your content related to the industry of your next employer? If so, then you can use this to differentiate yourself from other candidates. If not, then you need to devise a strategy to communicate how your social media skills can translate to a new industry.
Personal vs. Business Accounts
Are you using the same accounts for personal social media posts? Remember your future employer will review your social media accounts and see all of your postings. Anything from posting strong political or religious views to having too many boring personal posts can be reasons why your social media experience may harm your chances.
Followers
Are you posting through your current employer's account or under your own business/personal account? If you are publishing under your own name then future employers will find value in the following you have. Think about Guy Kawasaki's blog: http://blog.guykawasaki.com/ – where ever he goes he takes a huge following with him that any company would like to have! If you are publishing under a general company account then you have more of a challenge to show your impact. You may also have your work cut out for you if your co-workers do not publish quality content.
Quantify Your Impact
Can you quantify the impact of your social media experience? You will want to communicate the number of followers and subscribers you have but it is much more powerful if you can tie a dollar value to the new business your social medial skills have produced.
Social media skills can indicate to potential employers that you are knowledgeable about their industry and that you have good writing skills. Keep in mind, if you tell potential employers about your social media skills then they will investigate your work… all of your work.
Do you use social media in the workplace? If so, let us know what you think of the tips above or add your own!
Amy Wolfgang
Amy Wolfgang is a career coach who founded Wolfgang Career Coaching and co-founded Coaching 4 Good. She brings over 15 years of corporate and coaching experience to help organizations boost employee engagement while simultaneously helping her clients excel in their careers. She is a certified PCM (Professional Career Manager) and has a Master's degree in Educational Psychology from The University of Texas at Austin.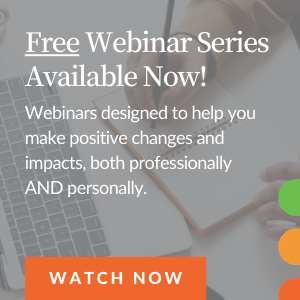 You May Also Be Interested in...