Many of my Austin clients are apprehensive about a career change or job change. They ask, "do I have the skills? Will an employer consider me? Is this the right move for myself/my family?" There is one particular fear I hear most often: "what if this career change puts me in a worse place than I currently am in?" This is the fear of the unknown.


People will fear putting time and effort into this change only to end up in a less-satisfying place. Can I promise my clients if they make a change that their lives will be better? Absolutely not. No one can make that promise. If you are considering a change and do fear the unknown, consider the following questions and advice:
What impact does your current job/career having on your life right now?
What is the true cause of the fear? Dig deep. If you say the fear is that you are unsure if the change will work out, then ask yourself, "what are the ramifications that scare you?"
If you make a change and it doesn't work out, what will you have learned or gained?
If you make a change and it doesn't work out, what will you have lost?
If you make a change that doesn't work out, how likely will you want to come back to your current job? Would it be an option?
What steps can you take to make this career/job change less risky? (i.e. educate yourself on the profession or company, conduct more interviews at your potential new employer, etc.)
If you don't make a change, what does your life look like?
If you make the change and it does work out, what does that life look like?
Fear of the unknown can keep you from taking steps toward a new job or career. Don't avoid the change because of the fear. Instead, seek career change advice and realize that nothing in life is certain. However, you can control your preparation for a job/career change to reduce the risk and ease your fears.
Amy Wolfgang
Amy Wolfgang is a career coach who founded Wolfgang Career Coaching and co-founded Coaching 4 Good. She brings over 15 years of corporate and coaching experience to help organizations boost employee engagement while simultaneously helping her clients excel in their careers. She is a certified PCM (Professional Career Manager) and has a Master's degree in Educational Psychology from The University of Texas at Austin.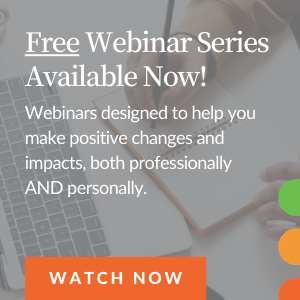 You May Also Be Interested in...