Managing people and teams . . . some individuals love it. Some loathe it. Some are great at it while many others could use some training to hone their skills. Oftentimes individuals are promoted to a management role because of their demonstration of various skills and their potential to enhance those skills. Individuals chosen to move into management may have demonstrated strong decision-making skills, clear communication or integrity which are all important in managing others.
However, leadership, motivation and inspiration are key skills managers need, but oftentimes aren't able to get the training needed to grow these necessary skills. There is often a lack of time to seek out and attend the training that could help those leaders grow and develop those key skills. In his blog, Kyle Lagunas, HR Analyst at Software Advice, has done the research, provided links and explanations of three TED Talks that will provide managers with insight and ideas of how to develop their skills.

Kyle's blog:
For years, TED (Technology, Entertainment and Design) has given the world access to thought-conversations from some of the greatest minds of our day. Interesting though the videos may be, rarely does a manager have 25 minutes to spare for something that doesn't directly tie into their day-to-day.
Inspired by TED's recently published list of the 20 most-watched TED Talks to date, I've curated three videos that I feel offer valuable insights on how to lead, motivate and inspire employees.
What can an orchestra conductor teach you about micromanagement?
Quite a bit, actually. Using the unique styles of six 20th-century conductors, conductor Itay Talgam illustrates a compelling lesson in leadership. "Authority is not enough to make them your partners," says Talgam. Partnership – which makes the best music – requires a conductor to adopt a more balanced leadership style.
As Talgam sees it, it's the ability to establish partnerships is what makes good conductors (and leaders) great. While a conductor must give players direction (which requires a certain degree of control) a great conductor treats his players as partners. Focusing on making music together, rather than on controlling each note – they will achieve greater success.
Check out the full version of Talgam's seminar: Lead Like the Great Conductors
What does Al Gore's speechwriter want you to know about motivation?
In his popular TED Talk, The Surprising Science of Motivation, Dan Pink argues, "There is a mismatch between what science knows and what businesses do." While research shows traditional incentive-based motivators aren't effective at getting employees to do what you want, businesses use them anyway.
"If we really want high performance on those definitional tasks of the 21st century," says Pink, "the solution is not to entice people with a sweeter carrot, or threaten them with a sharper stick. We need a whole new approach."
Pink gives examples of how companies are providing employees with a high degree of autonomy to explore their own ideas. And from Google's 20 Percent Time to Atlassian's 24-hour ShipIt hackathon, these programs are proven to boost productivity, engagement and satisfaction–and reduce turnover.
How did Maslow's Hierarchy of Needs triple revenue for a boutique hotelier?
Chip Conley, Founder of Joie de Vivre Hotels, was struggling to make it through the largest percentage revenue drop in American history.
After being re-acquainted with Maslow's Hierarchy of Needs, he had an epiphany.
He insists business leaders should rethink the way they've defined success. "We're not asking meaningful metrics," he says. "We're not asking important questions. We're not asking anything that's intangible." Inspired by this epiphany, he revamped his company's business model to focus on some less-than-tangible indicators of success: the higher needs of his company's customers and investors.
After he started asking questions that matter to measure success, his customer loyalty skyrocketed, employee turnover dropped to one-third of the industry average, and the company tripled in size. His story is a case-in-point example of why you should be Measuring What Makes Life Worthwhile.
What TED Talks have inspired you? Any words of management wisdom from a school teacher or an astronomer or some other surprising source? Leave a comment, and join the conversation.
Interested in learning more about Wolfgang Career Coaching Services? Please visit our site www.wolfgangcareercoaching.com/
About the Author: Kyle Lagunas is the HR Analyst at Software Advice – an online resource for reviewing and comparing talent management software. Keeping his audience is keeping up with important trends and hot topics in the industry, and offering a fresh take on points of interest in his market, his work has been featured in Forbes, The New York Times, Business Insider, Information Weekly, and SHRM.
Amy Wolfgang
Amy Wolfgang is a career coach who founded Wolfgang Career Coaching and co-founded Coaching 4 Good. She brings over 15 years of corporate and coaching experience to help organizations boost employee engagement while simultaneously helping her clients excel in their careers. She is a certified PCM (Professional Career Manager) and has a Master's degree in Educational Psychology from The University of Texas at Austin.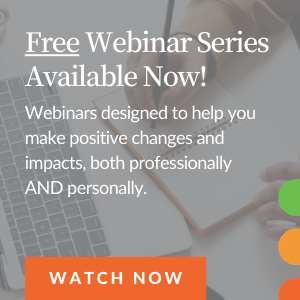 You May Also Be Interested in...