When should you get your
resume professionally written? Since we are an Austin-based career coaching firm, you might expect our answer to be "always". Fair enough. So rather than give you our answers, here are some reasons our past clients have found value in getting our help with resume writing services:
Need a Resume Fast
Not only does it take time to write a good resume but it also takes regular fine tuning. Try our resume writing service if you want to eliminate the start-up time to having a quality resume ready to send out.
Personalize for Different Job Descriptions
We always advise that you cater your resume for each and every job you apply for. Professional resume writers not only have a systematic approach for addressing the items in a job description you have but also a healthy repertoire of ways to address items you don't have.
Consultation and a Product
Smart clients don't just want a finished product, they also want to understand how that product was made. A good resume service will walk clients through the entire process, educating them along the way.
Flawless Writing
It is one thing to understand the story you want to tell through your resume but another thing to be adept at writing it well. Professional resume writing may be most valuable for proper sentence structure, crisp & efficient sentences, compelling content, and the ability to tell a story.
Iron Out What the Client Needs
Good resume writing services explain their process and exactly how the client will be billed upfront. This helps a client understand how involved they will be with the process and how much feedback is expected. That "involvement" can be used to help clients refine what they need – a challenging process to go through solo.
Clean, modern, eye-catching resume templates
A good resume template is often one of the most valuable items professional resume writers deliver to clients. Styles change and the "look and feel" of a resume matters in a competitive job market. A good template can get your resume noticed and put on top of the stack!
Consistent, Polished Formatting
Working with Word Processors can be challenging. Add in the challenge of putting as much information as you can on a single sheet of paper and you will push your Word processor's formatting functionality. Producing a resume with poor formatting will come back to bite you. Resume services take these challenges off your plate and deliver a beautiful, consistent, pleasing product that you can easily edit in the future.
Deep Reflection and Insight
In our opinion, a resume writer needs to put him/herself in the shoes of the client. This occurs through a detailed intake process. That process helps clients really think about their past in ways that will most impress hiring managers. Deep reflection will help your subsequent interviews also!
Incorporate Trends and Best Practices
Like any fashion, resumes go through trends in formatting and information. Should you include your full physical address? A QR code? What should your margins be? How should I use headlines? Addressing and incorporating the latest trends and best practices are the responsibility of your resume writer and something you won't have to worry about.
Know What You Don't Know
A big reason to invest in resume services is to identify areas of opportunity that you missed. Resume writers will interview you and find things that separate you from other resumes – things that you didn't know about such as community service, high profile projects or small but meaningful roles.
Is Your Resume the Problem?
Eliminate concerns over resume errors and "Is my resume the problem?" with a resume writer. Often times you are too close to your resume and aren't able to step back and see a glaring hole or error. Another set of eyes catching an error that has been holding you back can easily pay for the service and then some!
Relevant Experience Behind Your Resume
Who is the best person to write your resume? That's easy. It's the hiring manager for the position you are applying for! Put another way, you want a resume writer who has experience in your industry, has hired someone for your position or has many contacts in your industry. A resume writer with relevant real-world experience (entrepreneur, hi-tech, employee development, HR, etc.) and/or connections with recruiters and hiring managers can be invaluable.
Positive Reinforcement and Encouragement
Creating a resume can bring out some negative feelings, even bad memories. Your resume writer understands this and tactfully pushes forward, reaffirming the positive aspects of your experience and letting you know the finished product will be more than worth it!
The biggest hurdle for using professional resume writing services is the cost. We are often asked how clients should justify the cost. Our response to prospective clients is to consider the risk and probabilities. If you lose a chance at your dream job what price would you be willing to pay to get that chance back? Often times the price of the resume is much less. If your resume isn't as effective as it could be, how many opportunities will pass you by? If there are lots of job opportunities or very few people applying then a less-than-perfect resume won't hurt your chances too much.
Amy Wolfgang
Amy Wolfgang is a career coach who founded Wolfgang Career Coaching and co-founded Coaching 4 Good. She brings over 15 years of corporate and coaching experience to help organizations boost employee engagement while simultaneously helping her clients excel in their careers. She is a certified PCM (Professional Career Manager) and has a Master's degree in Educational Psychology from The University of Texas at Austin.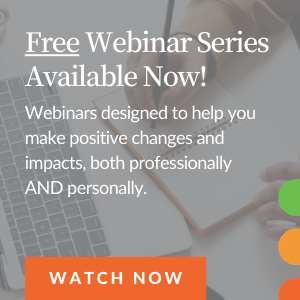 You May Also Be Interested in...