Over the years, many of my clients have approached me looking to find a more flexible job. As I tell them, you cannot separate your life from your career.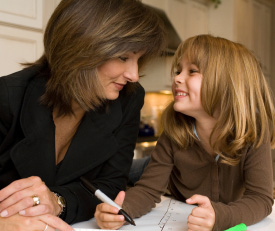 There are times in your life that you may want more flexibility in your job and do not want to work during the traditional hours (8:00 – 5:00). So is this possible?
Define Job Flexibility?
First, you need to define what flexibility means to you. Define the parameters. For some, it will be working 7:00 – 3:00 instead of 9:00 – 5:00. Other options include:
working 4 days a week
working from home 3 days a week
working 30 hours a week in their chosen career field
taking 6 or 12 months off
If you are looking for flexibility, consider what options you are willing to consider.
Investigate Current Employer Options
Second, can a flexible schedule work with your current employer? It is often easiest to create a flexible work schedule if you have already proven yourself to your company and your manager. You are less of a risk if your supervisor considers you a strong employee. It is less costly for your company to keep you as a strong employee who works a flexible schedule than to lose you and attempt to hire your replacement. Talk to your manager to see if this is a possibility before giving up on your current employer.
However, there are some companies or managers who will not allow you to work outside of traditional hours. Expect to hear this answer and have a prepared, professional response if your employer says no. If you and your manager do decide on a new flexible schedule, there are a lot of items to work out including expectations on all sides. I will address this larger issue in a subsequent blog.
Resources for Changing Employers
If you cannot stay or do not want to stay with your current employer, what are your options? Whether you want to stay in your current field or move in a new direction, it may be difficult to find that flexible option. To help, I've listed some good places to look:
Look at company websites to see if they mention flexible work arrangements. Do they have any positions posted stating flexible work arrangements?
Do you have friends or colleagues at that company who already have a flexible schedule? Inquire with them how they got that schedule. This information can give you insight into how willing a company may be to offer flexible schedules.
Some individuals will go to traditional job search sites and review the part-time opportunities. However, for many, those part-time jobs do not fit in with their career objectives. A website that is specifically designed to identify flexible positions is: www.flexjobs.com. Job seekers pay for access to this site, but those who run the site do all the research to find legitimate jobs for those who are looking for part-time, freelance, telecommuting, flexible or non-traditional schedules.
There are additional regional websites that you may also want to visit:
www.flexforceprofessionals.com (Washington D.C.)
www.momcorps.com (Various locations throughout the country)
Another option may be to start your own company. For some, working for themselves allows them to create their own hours, giving them the flexibility they want. However, running a business can be extremely time consuming or an individual may not have the ability, knowledge or expertise to open her own business and/or run it profitably.
Target and reach out to small business owners in your community, related to your field, to see if they need assistance from someone with a less traditional schedule. Sometimes small business owners need help, but cannot hire a full-time employee to fill their need. On the other hand, some small businesses cannot afford to train and develop someone who isn't fully committed to the company.
Apply for full-time positions and once you receive the offer, negotiate a flexible work arrangement. Many individuals are accustomed to negotiating salary when they receive an offer. Your work schedule may also be negotiable. However, just like negotiating salary, you may receive an answer you do not like and will need to be ready to make a decision based on that data.
Check out the Best Companies to work for articles for your city or at websites like www.workingmother.com. Oftentimes work flexibility is addressed as a component in these lists.
Consider taking a position that will allow you to have flexibility, but is completely off of your career path. If flexibility is an absolute must for you in your current life situation, you may need to take a job that is outside the field or industry you were hoping to work in. This might not be an ideal move for your career, but it might be necessary for your life at the moment.
Different industries have varied opportunities for flexibility. Since each person defines flexibility
differently, you may not find a solution that is perfect for your situation. Decide how important flexibility is to your life at the current moment. It may well be worth your time investigating flexible work options, however, it could be a lot of work to find the right solution for you.
I wish I could tell everyone reading this blog that there are an abundance of jobs with flexible work schedules that you can easily find in your particular career area of interest. Unfortunately, I can't. That may be true for some, but for others, you may need to work a little bit or a lot harder to find one that fits your needs.
For more help contact us at Wolfgang Career Coaching.
Amy Wolfgang
Amy Wolfgang is a career coach who founded Wolfgang Career Coaching and co-founded Coaching 4 Good. She brings over 15 years of corporate and coaching experience to help organizations boost employee engagement while simultaneously helping her clients excel in their careers. She is a certified PCM (Professional Career Manager) and has a Master's degree in Educational Psychology from The University of Texas at Austin.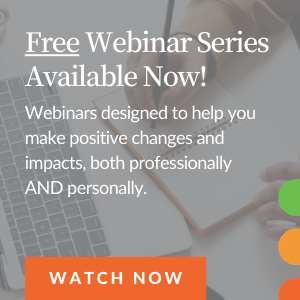 You May Also Be Interested in...