Lately, I have been helping a number of clients with interview preparation. We spend a lot of time reviewing industry relevant interview questions and developing examples from their resumes. While doing this, I'm reminded of small but critical items that are often times overlooked as individuals prepare for an interview. It is critical that you practice these little things in order to make you appear confident in your ability to succeed in the position and at the company. Here are 5 ways you can portray confidence during the interview.
Use a Firm Handshake When Greeting Your Interviewers
Practice your handshake with a friend or family member. What is their feedback? Is it the 'limp fish' weak handshake? Is it the 'body builder' crushing handshake? Is it somewhere in the middle – firm, but not too firm? Your handshake leaves an impression with the interviewers before you even open your mouth.
Limit Use of Filler Words
'Um', 'Ah', 'Like' . . . those little filler words add nothing to your answer. In fact, they are distracters that focus the interviewer on things other than the great example you just shared. First you need to identify your filler words. Videotape yourself practicing for an interview or practice with a friend as the interviewer. What are your filler words? You might be surprised by the words or phrases you rely on to fill the silence or use to stall while you think of an answer. It is very difficult to completely remove filler words from your answers during an interview. Fortunately, the more you practice, the easier it will be to remove those words from your answers.
Choose Confident Wording
Do you think you are the right person for the job? Or do you know you are the right person for the job. During interviews, many people become very modest. You do not want to appear arrogant, but if your wording demonstrates that you do not have confidence that you can do the job, why should the interviewer be confident about recommending you to be hired? Pay attention to the times you say "I think" or apologize during the interview for giving a poor example. Your choice of wording can be your worst enemy.
Demonstrate Your Accomplishments
During an interview, you will want to demonstrate that you are a good team player and have solid teamwork skills. However, if all of your examples focus on what your team accomplished and you don't mention any individual contributions, you may leave the interviewer assuming you are unable to succeed at an individual level or be able to lead a team. Make sure the interviewer knows what you were able to accomplish individually in your prior roles.
Make Eye Contact
No one goes into an interview purposefully wanting to avoid eye contact. However, sometimes our eyes wander. Some people lose eye contact when they are thinking of an answer, when they are not confident in their answer, or when they feel they are staring at the interviewer. Breaking eye contact during the interview can make you appear less confident in your answers and ultimately in your fit for the position. While you practice for your interview, make sure you get feedback on your eye contact.
Add these five tips to your interview preparation and you will be well on your way to displaying confidence during your interviews.
Do you have additional tips on displaying confidence in the interview? Share them in our comments below.
Amy Wolfgang
Amy Wolfgang is a career coach who founded Wolfgang Career Coaching and co-founded Coaching 4 Good. She brings over 15 years of corporate and coaching experience to help organizations boost employee engagement while simultaneously helping her clients excel in their careers. She is a certified PCM (Professional Career Manager) and has a Master's degree in Educational Psychology from The University of Texas at Austin.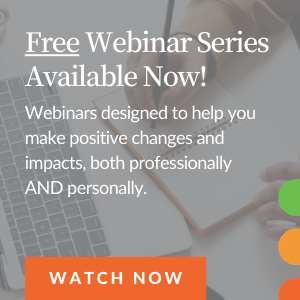 You May Also Be Interested in...