What is your ideal job? How do you make that determination? Many people are unhappy with their current career, but are unsure what will make them happy.
When clients come to me and want to understand why they are unhappy in their current career we begin to discuss their work values.
Work values are characteristics of the activities and opportunities in a job that help make performing the job a satisfying experience. For example, variety in work tasks, job security, ability to travel, recognition, etc. are all work values.
When you are evaluating your own career or making a decision on a new career, it is important for you to assess how your work values align with the career you are considering.
Identify Your Work Values
Before you can begin evaluating your work values, first you must identify them. What are the top 5 – 10 work values that are important to your career satisfaction? Sometimes it is hard to think of what we need, although it can be easy to identify what we do not like in a career. Think back to those times that you may have been upset about your career situation. For example, the time when you did a lot of work on a project and no one recognized it. This could mean that recognition is an important work value to you. What if you are unhappy in your current career because every day you complete the same tasks as you did the week before. This could mean that variety is an important work value for you.
To get you started here are samples of some work values that might be important to you:
Variety of Work
Autonomy
Flexible Hours
Education/Training Opportunities
Workplace Environment
Status of Job
Pay/Salary
Recognition/Praise
Opportunities for Advancement
Socialization/Interaction
Rank Your Work Values
Now that you have identified the items that are important to you in a career, you will need to rank them in order of importance. No one job may be able to meet all of your work values, however, a job that is a good match for you should be able to meet your most important ones.
Evaluate Your Current Job
Now that you know which values are the most important, ask yourself this question: Is your current job meeting your work values? If it's not, don't worry. This does not mean that this isn't the right career for you. It does mean that some things need to change in your job for you to achieve greater satisfaction. This may provide a great opportunity for you to speak with your supervisor about ways some of your work values can be met.
For example, if you value creativity, but always seem to be completing the tasks rather than helping to develop the solutions, talk to your supervisor about potential projects you can assist with on the creative side. If you value learning, then identify areas that seem interesting to you and ask your supervisor about helping in those areas so you can learn new skills. These tactics are also a great way to show your company that you are committed and capable.
Take an Assessment
If you want to learn more about your specific work values, take the free work values assessment at http://www.myplan.com/assess/values.php.
What are your most important work values? Let us know in the comments section below!
Amy Wolfgang
Amy Wolfgang is a career coach who founded Wolfgang Career Coaching and co-founded Coaching 4 Good. She brings over 15 years of corporate and coaching experience to help organizations boost employee engagement while simultaneously helping her clients excel in their careers. She is a certified PCM (Professional Career Manager) and has a Master's degree in Educational Psychology from The University of Texas at Austin.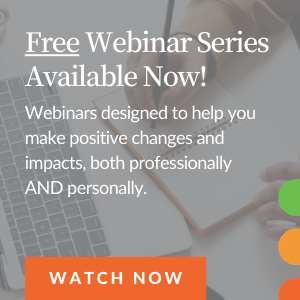 You May Also Be Interested in...