What is your ideal job? How do you make that determination? Many people are unhappy with their current career path or choice, but are unsure what will make them happy. When clients come to me and want to understand why they are unhappy in their current job we discuss their career values.
What are Career Values?
Values give us purpose or meaning in our lives. Our values are a little bit like an internal navigation system, guiding and leading us. Everyone has their own set of unique values that may change over time. Each individual will define their values differently and will demonstrate them differently in daily actions and language.
When you are evaluating your own career or making a decision on a new career, it is important for you to assess how your values and career choice align.
Before you can begin evaluating your values, first you must identify them. What are the top 5 – 10 values that are important to your life? Sometimes it is hard to think of what we need, although it can be easy to identify what we do not like in a career.
Think back to those times when you may have been upset about your career situation. For example, the time when you did a lot of work on a project and no one recognized it. This could mean that recognition is an important value to you. What if you are unhappy in your current career because every day you complete the same tasks as you did the week before? This could mean that variety or challenge or achievement are important career values for you.
Review a Career Values List
To get you started, here is a career values list. Write down the ones that are important to you and prioritize them:
Autonomy
Risk-taking
Humility
Independence
Flexibility
Challenge
Community
Pay/Salary
Recognition/Praise
Opportunities for Advancement
Socialization/Interaction
Meaning
Family
Now that you have identified your values, create a definition for each. Your value definitions will be unique to you. Then rank them in order of importance.
No one career path or job may be able to meet all of your values, however, a career that is a good match for you should be able to meet your most important ones.
Need Help Defining Your Career Values
Fill out the form below to get in touch with one of our experienced coaches for some easy tips.
Do Your Values and Career Path Align?
Now that you know which career values are the most important, ask yourself this question: Is your current job meeting your values? In what ways?
If it's not, don't worry.
This does not mean that this isn't the right career for you as there's no one career path that makes sense for everyone. It does mean that some things likely need to change in your job for you to achieve greater satisfaction. This may provide a great opportunity for you to speak with your supervisor about ways some of your career values can be met.
For example, if you value creativity, but always seem to be completing the tasks rather than helping to develop the solutions, talk to your supervisor about potential projects you can assist with on the creative side.
If you value learning, then identify areas that seem interesting to you and ask your supervisor about helping in those areas so you can learn new skills.
These tactics are also a great way to show your company that you are committed and capable. There are also professional development and leadership courses you can take (or pitch to your company for your team, department, or group of employees). Understanding your values and defining them are crucial components in finding a career path that is the right fit for you.
Need personalized guidance to get your career path and values aligned? Meet our coaches who are available to help you 1:1 here.
This article was originally published on October 26, 2016 and has been updated.
Amy Wolfgang
Amy Wolfgang is a career coach who founded Wolfgang Career Coaching and co-founded Coaching 4 Good. She brings over 15 years of corporate and coaching experience to help organizations boost employee engagement while simultaneously helping her clients excel in their careers. She is a certified PCM (Professional Career Manager) and has a Master's degree in Educational Psychology from The University of Texas at Austin.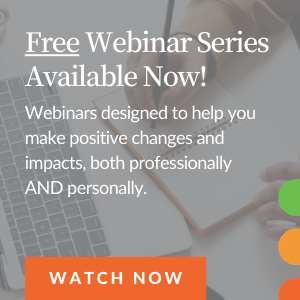 You May Also Be Interested in...