Thanks to Audrey Jenkins for her guest blog. A brief bio is below. – Amy
Despite what you may have heard from high school guidance counselors, a 4-year university isn't the only path to a fulfilling career. With a price tag ranging from $18,943 to $43,419 per year, attending a university cannot only prove prohibitively expensive but also a substantial time commitment — especially if your job prospects will be poor after graduation. Fortunately, you have other options. Following are five in-demand occupations you can train for at a vocational school in less than a year.
Welder
Welders work for a variety of industries, including energy, manufacturing and construction. Robotic welding is becoming particularly popular, which means that companies will likely need welders who can supervise, fix and maintain robotic welding equipment. Underwater welding can be extremely profitable, as salaries for those who work in this field can reach up to $300,000 a year.
Annual pay varies depending on training, experience and which industry a welder works in; however, it is worth noting that many welding jobs either cannot be outsourced or have been brought back from other countries in recent years. What is more, there is set to be a shortage of these professionals in the near future as many older welders are expected to retire faster than new ones are trained to take their places.
Electrician
Electrical work is yet another job that cannot be outsourced in most instances. Electricians work for construction companies, amusement and recreation companies, manufacturers and in other fields. Alternatively, they may be self-employed or have their own companies to provide service to residential and commercial entities. Job growth in this field is set at 14% up to the year 2024, and electricians on average make $51,110 a year.
Elevator Installer
Elevator installers earn an average income of $73,560 a year. Demand in this field is set to increase by 2020, leading to numerous career opportunities for those who are interested in this line of work.
To enter this field, one will need to not only take formal training courses but also work as an apprentice for five years. However, apprentices are usually compensated for the work they do, allowing them to support themselves while learning the trade.
Chemical Plant and System Operator
Chemical plant and system operators usually only need a high school diploma and some vocational or job-related training to enter the field. These professionals monitor and control chemical processes and machine systems. There are also a variety of specializations and job titles in this field, including denitrator, power operator, process technician and pressure controller. Chemical plant and system operators earn an average yearly income of close to $62,000 and work in manufacturing plants, scientific development services, and a host of other industries.
Nursing Assistant
Nursing assistants are in demand now and should be for the foreseeable future, as a growing percentage of the U.S. population is aging. These professional caregivers work under the supervision of registered nurses; however, unlike registered nurses, they can learn the trade in as little as four weeks.
Hospitals, clinics, doctors' offices, and homes for the elderly typically employ nursing assistants. The median annual income was slightly over $25,000 in 2014; however, it is possible to earn more depending on geographical location, employer and level of experience. Additionally, many people who start out in this field further their training over time and enter specialized, more profitable professions.
Explore Your Career Options
While many occupations require that you have a university degree, several in-demand careers can be yours after just weeks or months of training. Whether you just graduated from high school or are planning a career change, these five jobs prove that you have plenty of options for your first — or next — career. Career success does not have to take years to achieve.
Author Bio:
Audrey Jenkins is a skilled freelance blogger covering a range of topics from careers to travel and leisure, along with everything in-between.
Amy Wolfgang
Amy Wolfgang is a career coach who founded Wolfgang Career Coaching and co-founded Coaching 4 Good. She brings over 15 years of corporate and coaching experience to help organizations boost employee engagement while simultaneously helping her clients excel in their careers. She is a certified PCM (Professional Career Manager) and has a Master's degree in Educational Psychology from The University of Texas at Austin.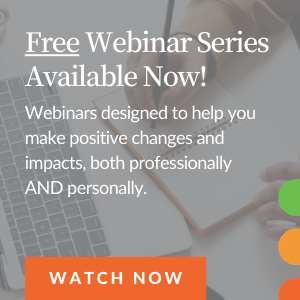 You May Also Be Interested in...