A friend of mine gets solicited for new job opportunities all the time so I asked him to tell us his secret!
Have you ever heard someone casually say, "Oh yeah. I get constantly pinged about new job opportunities!" When you hear that, what do you think? That should be you, right? Well… it can be! Getting job opportunities to come to you involves a bit of luck but mostly good fundamentals. Here are 3 of those fundamental ways to get job opportunities to come knock on your door.
Help recruiters find you
Recruiters are aggressively looking for candidates with all kinds of skill sets. They are looking RIGHT NOW! Will they find you? They are often searching LinkedIn.com for people with certain keywords. The recruiters are out there so get your resume and LinkedIn profile up-to-date, rich with descriptions and keywords, and polished so you look like an attractive candidate. Oh and make sure you get email notices from those websites and that your contact information is accurate.
Build your network
There's only one reason why your friends aren't sending you relevant job descriptions: because they don't know you are looking for a new job! Not only that, they aren't sure what you are looking for. There's one way to change that: networking. Reach out to friends for a quick call or a coffee date – let them know you are looking and ask for their advice. Afterward, follow-up with a "thank you" note and the details about what you are looking for.
Look at where you are
The company you work for can help you get noticed for new jobs in a couple of ways. First, let people know what company you work for. That tells people a lot about what industry you are in and what type of environment you work in. Also, within your company, it's important to show your value to other parts of the organization. A Director or a Vice President may see that value and decide that you should be in charge of a new team being created or that you should be moved to a more prominent position.
All 3 of these ways to get job opportunities to come to you have the same theme: get the word out! Update your online brand, tell your network what you do and what you are looking for, and make a name for yourself at your company. You don't have to be actively job searching to be working on the next step of your career. Try these out and let us know in the comments if things start coming your way.
Amy Wolfgang
Amy Wolfgang is a career coach who founded Wolfgang Career Coaching and co-founded Coaching 4 Good. She brings over 15 years of corporate and coaching experience to help organizations boost employee engagement while simultaneously helping her clients excel in their careers. She is a certified PCM (Professional Career Manager) and has a Master's degree in Educational Psychology from The University of Texas at Austin.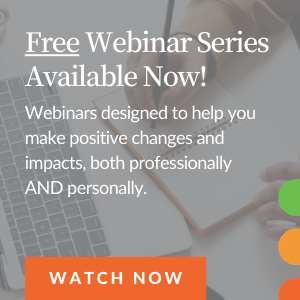 You May Also Be Interested in...