Many of us have had bad managers. I am sure you can remember them vividly. Maybe you are experiencing one now. Do any of these describe your manager?
doesn't know how to manage people
doesn't aid in or support employee development
too unavailable
micromanage too much
too interested in your personal life
potentially keep us from moving up or around in the organization
actually bully us and other co-workers
I've been there. Many of you have been there too. And yes, if your boss just quit life at work would get much better. It might be true. If your boss quit, life might be different. However, instead of waiting out your boss' departure, I'm asking you instead to turn your attention inward and look at what is in your control. Ask yourself the following:
What truly is the source of your unhappiness at work? Identify it. Get concrete. Is it certain tasks? Is it your interactions with certain co-workers? Is it your environment? Is it that you are stuck and can't seem to move up in the organization or to another department?
Once you have identified it, what are your courses of action to address it? Get specific. What can you do?
What are the obstacles to making the changes happen? List them out.
What are the ways you can get around those obstacles? Brainstorm. Come up with some solutions. If you can't think of any, consult a trusted advisor, co-worker or mentor at work to help you overcome the obstacles. You might not be able to see potential solutions, but others might.
If you truly cannot overcome the obstacles at work that are getting in your way of feeling fulfilled, and your trusted advisors at work cannot think of any ways to overcome the obstacles and they are unable to help you, then you have a tough questions to ask yourself: Is it time for me to leave to find a company or organization where I will be more fulfilled?
It's true, managers can sometimes be obstacles in finding fulfillment at work. I've experienced it myself. At the end of the day, though, it is your career, not your manager's career. Focus on you. What can you do to be more fulfilled at work? What are the solutions? Even if you had a great boss, he/she won't do it for you – it's up to you. And if there are no solutions at your current job, then ask yourself, "What's next for me?"
Amy Wolfgang
Amy Wolfgang is a career coach who founded Wolfgang Career Coaching and co-founded Coaching 4 Good. She brings over 15 years of corporate and coaching experience to help organizations boost employee engagement while simultaneously helping her clients excel in their careers. She is a certified PCM (Professional Career Manager) and has a Master's degree in Educational Psychology from The University of Texas at Austin.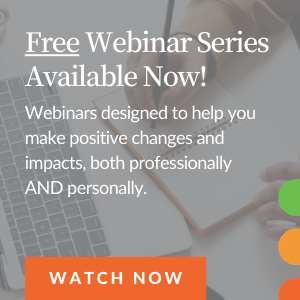 You May Also Be Interested in...