Recently, I had a networking lunch with an marketing director from Austin, specifically product marketing at a high-tech company. He had a position he was trying to fill and pulled out a couple resumes to show me. He said, "if you are in marketing, I expect you to spend some time on the look and feel of your resume. Show me some creativity. I won't even look at your resume if your margins are too tight, you have hardly any white space, or your bullet points use multiple fonts!"
The look and feel of your resume has to meet the expectations of the hiring manager. The hiring manager already has a picture of who will fit this role. This picture includes the type of attitude, personality, attention to detail, and even the resume quality. The following positions typically have
high resume expectations:
Marketing
Sales
Account Management
Customer Support
Each of these roles have a "type" the hiring manager is looking for. In marketing, you'd call it a Persona. We call it a "brand". A brand is a way to differentiate yourself and stand out from a crowd by identifying and articulating your unique value proposition and demonstrating that you are an expert at what you do establish and confident about your abilities. A brand is a promise about who you are and what you do. This promise should be strengthened every time individuals connect with you.
Your resume is often your introduction to a hiring manager. Thus, your resume needs to show that you fit that brand. Marketers, for example, are expected to be creative, visual and concerned with details. So ask yourself, "What is the brand for the position I'm applying for? Does my resume align with that brand?"
If the answer is "no" or you aren't sure then how do you improve your resume? You can ask people in your network to look at your resume and give you feedback on their first impression. A career coach can help you with this also and suggest edits to try. Unfortunately, unlike my friend above, only a few hiring managers can describe it – it lies in their sub-conscious yet they recognize a resume that doesn't fit right away. And there's your challenge: to understand what the expectations are and then deliver them.
Amy Wolfgang
Amy Wolfgang is a career coach who founded Wolfgang Career Coaching and co-founded Coaching 4 Good. She brings over 15 years of corporate and coaching experience to help organizations boost employee engagement while simultaneously helping her clients excel in their careers. She is a certified PCM (Professional Career Manager) and has a Master's degree in Educational Psychology from The University of Texas at Austin.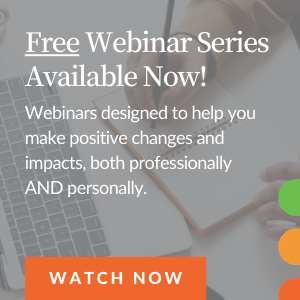 You May Also Be Interested in...