A fairly common mistake people make when applying for a job is making the hiring manager work to find out why they are a good fit for the position.
If the hiring manager has to spend too much time trying to understand why you are the best candidate, he or she may pass on you. Here are my tips for Austin job seekers on how to easily avoid this mistake and have your resume stand out!
The key is to clearly spell out why you are the best person for this job. Do this through your cover letter and resume. Demonstrate in your cover letter how you meet their skills and qualifications. In your resume, show how you will be able to excel on the job. Don't make the hiring manager work to find how your experience connects to a skill they require. As the job seeker, you need to tailor your cover letter and resume in a way that clearly states why you are a good fit for the job.
Demonstrate Skills in Your Cover Letter
Your cover letter is the best document to showcase your talents and skills and how they fit with the qualifications of the job. A cover letter is a succinct, 1-page document, so you need to focus on the key skills of the position. Use your paragraphs or a bullet pointed list to describe how you have experience and accomplished results in the areas they are looking for.
For example, if the job requires a bachelor's degree and at least 10 years of experience make one of your bullet points read, "Over 12 years experience in business development, a bachelor's degree in business administration from the University of Texas at Austin."
Show Achievements in Your Resume
Tailor your resume for each position you apply for. A quick and easy way to do this is to look at the order of your bullet points under specific positions. Move the bullet points that directly relate to the qualifications to the top of the list. Don't make the hiring manager hunt for the information.
For example, if the job description requires sales management experience then demonstrate that you have not only managed sales teams but also produced exceptional results. Make your first bullet point something like, "Managed 12-person team responsible for $9MM sales quota in Midwest sales territory. Awarded top-producing territory 2008 and 2009."
For more tips on tailoring your resume, see my blog on how to customize your resume for each position.
Remember, unless you have made a connection in the company who recommends you to the hiring manager, the hiring manager only has your resume, cover letter, and maybe a writing sample to understand if you are qualified for the position. Use these tools to your advantage to demonstrate to the hiring manager what a good fit you would be!
How have you successfully used your cover letter and/or resume to stand out to a hiring manager? Let us know in the comments section below!
Amy Wolfgang
Amy Wolfgang is a career coach who founded Wolfgang Career Coaching and co-founded Coaching 4 Good. She brings over 15 years of corporate and coaching experience to help organizations boost employee engagement while simultaneously helping her clients excel in their careers. She is a certified PCM (Professional Career Manager) and has a Master's degree in Educational Psychology from The University of Texas at Austin.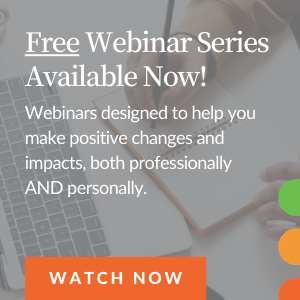 You May Also Be Interested in...