November and December can be a
very busy time with holiday shopping, parties, and events. What is often overlooked is that these months are a perfect time to begin implementing career strategies for the new year. Below is a list of the top three activities you can do in December to get your career off to a good start in the new year.
Update Your Resume
Now is great time to review your resume and make sure it is up-to-date. Have you added the results and accomplishments from your recent projects? Adding your accomplishments to your resume while they are fresh in your mind is so much easier than trying to recall them six months after the project concluded. If you are looking to change jobs in the first quarter, have your resume ready and polished so you can apply to positions in early January. For additional tips on making your resume shine, check out my prior blog on writing a results oriented resume.
Schedule Networking Meetings
December is a great time to schedule meetings with individuals in non-retail businesses. Target individuals in professions or industries you are interested in pursuing in the near future. Schedule a lunch or coffee meeting for mid-December or during the week between Christmas and New Years. Typically, you will leave networking meetings with some ideas to investigate or implement. Get a jump start on those ideas before the new year!
List Your Career Goals for Next Year
What do you want to accomplish next year? Getting promoted? Working in a new department or a different industry? Gaining new skills? You don't need to create a lengthy document to list out your goals, but spend some time thinking about what you want to accomplish in your career next year. Rather than starting the process on January 1, focus on it now so you can be ready to take action on January 1.
Get a jump start on your career goals this month and you will achieve your career goals for next year that much sooner.
What other career management tasks are on your list? Let us know in the comments section below.
Amy Wolfgang
Amy Wolfgang is a career coach who founded Wolfgang Career Coaching and co-founded Coaching 4 Good. She brings over 15 years of corporate and coaching experience to help organizations boost employee engagement while simultaneously helping her clients excel in their careers. She is a certified PCM (Professional Career Manager) and has a Master's degree in Educational Psychology from The University of Texas at Austin.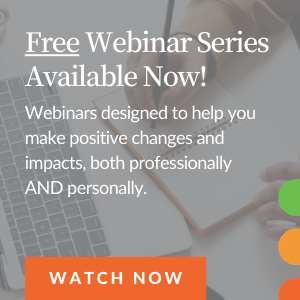 You May Also Be Interested in...