Dear Coach Wolfgang,
"Five days after a great interview, I got a job interview rejection letter stating "the job requisition no longer exists". Is that really the case or is it just a polite way of turning me down?"
In most cases, where the job requisition is the reason you didn't get the job, it is true. Hiring managers, recruiters, and HR personnel have little motivation to make up job rejection letter like this just to let you down easy. This is frustrating so here are a few reasons why a req would go away.
Too Many Checks and Balances
A "req" or job requisition
represents the company's commitment to hiring someone in that position. The bigger the company the more you have checks and balances. This leads to multiple sign offs, processing paperwork across a few systems, and handoffs to multiple departments. This process is naturally drawn out and often leads to delays. Waiting too long to fill a position can lead to the req getting pulled.
Shifting Budgets
Big companies are notorious for continuously playing with their budget. Decisions are made quickly and quietly when the executives of an organization meet. In a challenging economy or with slower sales, executives look for cost reductions. Headcount is the quickest way to reduce costs and eliminating open reqs is the first step.
Changing Imperatives
Many companies create reqs from a reactionary point of view – there's a problem and hiring someone is the solution. As time goes on, the urgency of the situation goes away and managers begin considering other problems. That can lead to changing job descriptions or just cancelling reqs and creating new ones. I've seen a Director-level position get reduced to a manager-level position on the day of first round interviews!
If you are faced with this situation, be understanding and professional so that you stay at the top of their list. It is appropriate to inquire about any recently vacated positions that need to be back filled. You are much more likely to get an offer for a position that previously existed rather than one that was recently created. If you aren't sure what your rejection letter means then schedule a free 30-minute career counseling initial consultation with us.
Amy Wolfgang
Amy Wolfgang is a career coach who founded Wolfgang Career Coaching and co-founded Coaching 4 Good. She brings over 15 years of corporate and coaching experience to help organizations boost employee engagement while simultaneously helping her clients excel in their careers. She is a certified PCM (Professional Career Manager) and has a Master's degree in Educational Psychology from The University of Texas at Austin.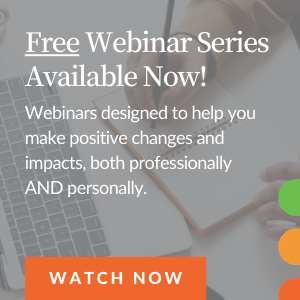 You May Also Be Interested in...