I have a guest blog to share… a fun story about the benefits of volunteering. Enjoy!
– Coach Wolfgang
In graduate school, I was in the "high tech" club. I joined because my friends did and I thought it would look good on my resume – I even became an officer. The truth is that being an officer in a club doesn't add much to a resume but actively running an organization does! Here's the story.

Benefits of Academic Clubs
One of the benefits of the High Tech club is we send a zip file with all club member resumes to high-tech companies. I volunteered to help with recruiting high-tech companies to receive our resumes. To do this I researched many of the companies that sent representatives to our school. I would contact them and try to meet them when they visited. One was a start-up presenting at the engineering school so I caught the presentation and spoke with the speaker afterwards. He gave me his business card and I sent a thank you email and, soon after, the zip file with our resumes.
Follow Your Interests
A day later, I sent him an email with just my resume and a brief paragraph describing my interest. I didn't mean to exploit my position so I only did it with this one company. Their presentation and the research I did really caught my interest. Plus, I was living in Pittsburgh, Pennsylvania and really wanted to get out and experience Silicon Valley.
Helping Others Can Open Doors
My contact happened to be a co-founder at the company and handed my resume to the Chief Marketing Officer. I got a call, had an interview and was offered the internship! It was an interesting internship and taught me so many things about the economy, software and start-ups. The credit goes to being genuinely interested in volunteering. Not every volunteering experience results in such a big opportunity but that shouldn't stop you from being generous and offering your time to help. When you do, you will be surprised at how helping others helps you just as much.
Amy Wolfgang
Amy Wolfgang is a career coach who founded Wolfgang Career Coaching and co-founded Coaching 4 Good. She brings over 15 years of corporate and coaching experience to help organizations boost employee engagement while simultaneously helping her clients excel in their careers. She is a certified PCM (Professional Career Manager) and has a Master's degree in Educational Psychology from The University of Texas at Austin.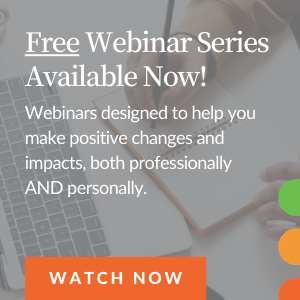 You May Also Be Interested in...