This is a continuation of a previous post titled "How to find the right balance communicating with your boss", where I described steps for making sure you find the right communication balance with your manager. Here I'd like to show you the next step – communicating across an organization, not just to your manager and immediate team.
Communication From Your Boss
In case you didn't know it, your manager's job is to communicate the progress of your team to other parts of the organization. When your boss asks you "how did the campaign perform?" or "when will that patch go live?" it's because your manager needs to tell the rest of the company, including upper management, how his/her team is performing and what they are accomplishing.
Communicating Throughout Your Company
The opportunity for you lies in communicating some of these high-level details directly to other parts of the organization. You can increase your influence with your manager and your visibility throughout the company by assisting more and more with collecting and presenting useful information. For example, offer to take all of the team's reports and put them into the template your manager uses to send to his/her manager. You could also, take your stats and bundle it with the high-level messages that your manager was appending.
Enlisting Your Boss' Help With Communication
Beyond that, you can ask your manager if you can help by presenting the reports or sending them out directly on your manager's behalf. Two very beneficial things will start happening to you when you hit this point:
Your manager will rely on you to collect, deliver, and present this information. This can fast track you into exclusive meetings with your manager and with your executive leadership.
The people who listen to or receive your reports will start relying on you to answer more in-depth questions which will give you a chance for even more valuable exposure.
What you've done is become a hub of information that both your manager and other managers rely on. It means some extra work but it will be worth the effort when you see the opportunities that come your way.
Amy Wolfgang
Amy Wolfgang is a career coach who founded Wolfgang Career Coaching and co-founded Coaching 4 Good. She brings over 15 years of corporate and coaching experience to help organizations boost employee engagement while simultaneously helping her clients excel in their careers. She is a certified PCM (Professional Career Manager) and has a Master's degree in Educational Psychology from The University of Texas at Austin.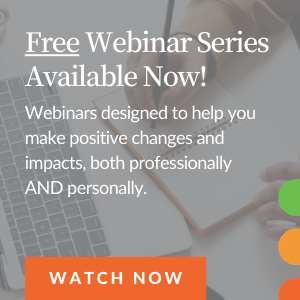 You May Also Be Interested in...