This comes from a client and the insight he gained through our sessions and working with her boss.
– Coach Wolfgang
When Goldilocks went into the three bears' house, she found one bowl of porridge too hot, another too cold and the last one just right. In a similar way, your new manager is wondering if you will be too timid, if you won't communicate sufficiently or if you will be a healthy balance between the two. With that in mind, let's review how you can achieve that balance that your manager is hoping for.
The Loner
A solid contributor and hard worker who doesn't provide much insight into how he spends his time. It's never clear what his priorities are exactly nor if they are going to deliver your tasks & milestones on time. Worst of all, there are few updates, checkpoints or questions along the way – his manager doesn't know if the work being done is heading in the right direction.
The Risk Averse

A talented but timid individual who is afraid of making a mistake. She is very risk averse and doesn't like making decisions without all the facts or explicit directions. This person winds up asking a lot of questions before starting any work and when the work is sub-par, she points to either the poor handoff or ambiguity in the request. In many cases, she chooses not to take action rather than push for what is needed to get the job done.
These may seem like extreme descriptions – no one displays these behaviors exclusively every minute of every day. But when you display some of these traits even occasionally, you may be labeled and treated as such. The times when you do come through can discounted as flukes. It may seem unfair but it is reality. Finding the right balance of asking enough questions and operating independently is a greater concern for the subordinate rather than the manager. Here are some steps you can take to avoid one of these labels.
One-on-one Sessions
Schedule hour-long one-on-one meetings with your manager – setup a recurring time and make sure you are the one to call/find your manager. These meetings are for you to 1) update your manager on what you are working on, 2) ask for your manager's assistance where you are stuck and 3) take input from your manager to perform your tasks/projects closer to his/her expectations.
Weekly 3 x 3 Emails
Update your manager on Monday, late morning or end of day, with 1) your three main accomplishments from last week and 2) your top 3 priorities for the coming week. The key is that you only list 3 and you make the email very easy to read. Don't get into the weeds too much and try to be succinct.
Show Initiative
Your manager expects you to figure things out. You have to show initiative and creativity. Therefore, don't ask questions about how to get started. If you are having trouble in the early stages, talk about the things you have tried to show that you aren't totally relying on your manager to give you all the steps.
Ask Strategic Questions Not How-to Questions
You are expected to know how to do your job. If you don't know something (e.g. how to work with software, technical product knowledge, etc.) find someone besides your manager to help with those questions. You want to bring strategic questions to your manager, along with your recommendation and reasons.
Ask for Feedback
Whether you feel your communication level is good or not, you should regularly ask your manager for feedback and suggestions. Just doing this inspires a lot of confidence in you. More importantly, it gives you tangible steps to take. Do this on a quarterly basis, at least, and no more often than monthly. Your manager is happy to provide feedback but doesn't want to repeat him or herself each time.
The key to success is that you must push these initiatives on your manager. They are for your benefit more than your manager's so if your manager tries to push them off, you have to push right back. You'll be amazed at what doors open for you when your manager has confidence in your communication. See my follow-up blog "The Benefits of Communicating Up".
Amy Wolfgang
Amy Wolfgang is a career coach who founded Wolfgang Career Coaching and co-founded Coaching 4 Good. She brings over 15 years of corporate and coaching experience to help organizations boost employee engagement while simultaneously helping her clients excel in their careers. She is a certified PCM (Professional Career Manager) and has a Master's degree in Educational Psychology from The University of Texas at Austin.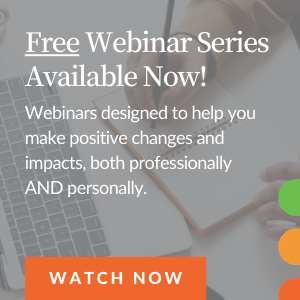 You May Also Be Interested in...