In past blog posts, I have written about ways to prepare for
job interviews. My advice included researching the company, asking the right questions, and practicing your replies. Mental preparation is just as important, particularly, preparing your confidence level. There are 3 important areas to focus on building your confidence ahead of and during a job interview:
You Earned the Job Interview
Be confident in yourself and your abilities to do well in this job. You have made it to the interview stage. Your experiences on your resume got you to the phone screen. Your answers in the phone screen were solid and landed you to this first face-to-face interview. Clearly, the recruiter/hiring manager believes that your past experiences and achievements have prepared you for this position. You need to believe it too! Be confident in your ability to excel at this job.
How to Have a Great Interview
Be confident in your ability to do well in the job interview. You have researched the company, you have prepared for many of the questions and you have practiced. Believe in your ability to answer any question asked. You know your stuff. You are ready.
You are Ready for Anything
Be confident that you can handle challenges in the interview. For example, what if you were told you would have a series of 1-on-1 interviews and, instead, you walk into a conference room with 7 people staring at you? This isn't what you expected, but take a deep breath and be ready to handle this challenge. Remember, in your past work experiences, you have been presented with challenges that you were able to handle with flying colors. In fact, when your confidence in your ability to handle challenges is low, think back to the challenges you have overcome in life. This is just another one of those challenges you need to overcome.
When preparing my clients for an interview, the words I say most often are, "an interview is a conversation not an interrogation." Be confident in your ability to have a conversation with the hiring manager, your peers, the vice president – whomever is in the room. Yes, this is easier said than done, but you have worked so hard for this moment. Remember all your hard work, muster up your confidence and walk into that room and let the best you shine!
How do you prepare mentally for an interview? When does your confidence need a boost during an interview? Feel free to share in the comments section below.
To learn more about our services and how we can help you to be prepared for your interview contact our career coaches.
Amy Wolfgang
Amy Wolfgang is a career coach who founded Wolfgang Career Coaching and co-founded Coaching 4 Good. She brings over 15 years of corporate and coaching experience to help organizations boost employee engagement while simultaneously helping her clients excel in their careers. She is a certified PCM (Professional Career Manager) and has a Master's degree in Educational Psychology from The University of Texas at Austin.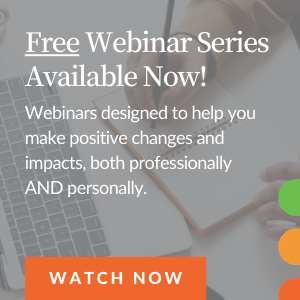 You May Also Be Interested in...